Chapter Nine
Nuevo Méjico after the Españoles
From the de Córdoba Expedition to the Don Juan Pérez de Oñate y Salazar Juan de Oñate Expedition
Our thanks again to all the sources available on the Internet
The area of Nuevo Méjico or New Mexico in today's United States of America became the historical homeland of my progenitors, the de Riberas, from 1598 C.E. onward. The family members were subjects of the Imperio Español or Spanish Empire. The assumption here is that the reader understands the implications of that statement.
España was to become el Imperio Español. This is to say that she was under a single supreme authority the Catholic Monarchs the joint title used in history for Queen Ysabel I de Castilla y León and King Fernando II de Aragón. They were both from the House of Trastámara a dynasty of kings in the Iberian Peninsula which first governed in Castilla beginning in 1369 C.E., before expanding its rule into Aragón, Navarra and Naples. It would continue to grow into an extensive group of states or countries. Just as the "Roman Empire" had begun small and became large, so did el Imperio Español. It would encompass kingdoms, realms, domains, and territories by whatever means necessary including war. This would include acquisitions of other European states in the Viejo Mundo or Old World and the exploration, annexation, and conquest of entities in the New World or Nuevo Mundo.
During his first voyage in 1492 C.E., Cristóbal Colón or Christopher Columbus reached the Nuevo Mundo landing on the island in the Bahamas archipelago that Columbus named "San Salvador," instead of arriving in Japan as he had intended. Over the course of Columbus' last three voyages he visited the Greater and Lesser Antilles or Antillas, as well as the Caribbean coast of Venezuela and Central America. He claimed it all for the Crown of Castilla. Later other Españoles would explore areas of the Nuevo Mundo.
After being charged with various crimes while under his governorship of the Nuevo Mundo, Columbus and his brothers were arrested and imprisoned upon their return to Spain from the third voyage. They lingered in jail for six weeks before busy King Ferdinand ordered their release. Not long after, the king and queen summoned Columbus and his brothers to the Alhambra palace in Granada. There the royal couple heard the brothers' pleas; restored their freedom and wealth; and, after much persuasion, agreed to fund Columbus' fourth voyage. However, the door to Columbus' role as governor was firmly closed and in the end he didn't receive what was agreed upon. This would become a pattern for great men doing great deeds for the Crown. Their great deeds were only remembered for a short time. These men would fall from grace, losing all they had worked and suffered for. Their positions and power would soon be given to the favorites of the Crown.
1517 C.E. The Francisco Hernández de Córdoba Expedition
In 1517 C.E., conquistador Francisco Hernández de Córdoba had led an expedition of three ships and a small army of approximately 110 soldiers. He had petitioned the Gobernador of Cuba, Diego Velázquez de Cuéllar (1465 C.E. in Cuéllar, España-ca. June 12, 1524 C.E. in Santiago de Cuba), to lead an expedition to look for new lands and slaves. This first documented Spanish exploration of the mainland west of the Antillas led by three Cuban pobladores, de Córdoba was one of the three. It also included two other leaders of the expedition López Ochoa Cayzedo, and Cristóbal Morantes.
De Córdoba sailed west in three ships (naos or caravels) on February 8, 1517 C.E. with Capitán Fernando Iñiguez and the pilot Antón de Alaminos (Palos de la Frontera, 1482 C.E.-1520 C.E.) Departing from Santiago de Cuba, they passed Cabo San Antonio at the westernmost tip of Cuba 12 days later. They would soon cross the 66 leagues (about 200 miles) of the Yucatán Channel in nine days. By March 4, 1517 C.E., after surviving a fierce a two day storm, they sighted the coast of the Yucatán and Mayan stone buildings. The Córdoba Expedition had discovered a large, well-built city, the first true city the Españoles had yet encountered in the Americas.
They soon made landfall probably at Isla Mujeres near Cabo Catoche. There Bernal Díaz del Castillo and Pedro Mártir de Anglería or Martyr describe idols of goddesses named Aixchel and Ixhunié ("ix" being Yucatec for "woman"). Fray Diego de Landa Calderón (November 12, 1524 C.E.-April 29, 1579 C.E.) reports they saw a "building of stone, such as to astonish them; and they found certain objects of gold which they took." With them was also the sailor, Blas Hernández.
Later, excited by the great potential of this discovery, Los Españoles sent messengers to the local Maya. Fatefully, the Spaniards understood the Mayas' sign language as greetings and invitations to enter the city and landed on the shore expecting hospitality. Unfortunately for them, the shipwrecked Spanish sailor Gonzalo Guerrero awaited the party.
Notes:
In 1511 C.E., a ship containing several hundred Spaniards sailing north from an early colony started by Columbus at Panama on its way to Santo Domingo foundered off the northern coast of the Yucatán Peninsula at Cabo Catoche or Cape Catoche. Most of the Spaniards who made it to shore were captured by the local Maya and later sacrificed. 15 men managed to escape in a lifeboat. The local cacique spared only a handful to remain as slaves, all but two men, Gonzalo Guerrero and Gerónimo de Aguilar who had washed ashore managed to survive being sacrificed or worked to death in slavery by the Mayans. Gonzalo Guerrero became as slave, but earned his freedom after proving himself in battle. He learned Mayan and married a Mayan princess, Zazil Há and had three children. He tattooed his face and pierced his ears in the fashion of the Mayans. He became a Mayan chief (Cacique) mayor of the Mayan town of Chetumal. While Aguilar remained rigidly loyal to his king and religion, Guerrero had a profound change of heart. He offered his services as a warrior and tactician to the local cacique.
After living among the Maya, he had turned against the Españoles and convinced the Natives to attack them on sight. The Maya ambushed the Españoles, who had to fight their way back to their ships, but by then the conquistadores had seen enough gold in the town and on their adversaries to excite their greed.
They then explored the waters off the Yucatán Peninsula and landed near the town of Champotón, losing many Españoles killed in battle. The party returned to Cuba, where de Córdoba died of his wounds. The Expedition proved that there were vast lands to the west, populated by natives, and possibly held much treasure.
It was the early explorations in the Caribbean like that of de Córdoba that would establish important precedents for exploration, conquest, settlement, and crown rule by the Monarchs. The mechanisms of governance which had been instituted would have lasting effects upon subsequent regions. However at that time, the Caribbean islands and areas around the Caribbean region were not of major importance to España politically, strategically, or financially until the conquest and annexation of the Azteca Empire in 1521 C.E. The many different and varied indigenous societies of Mesoamerica which would eventually be brought under control of España such as Méjico and Peru would be of unprecedented complexity and wealth.
These newly controlled indigenous cultures represented important opportunities and potential threats to the power of the Crown of Castilla. The complexity of arrangements with the conquerors and the wealth which was being obtained allowed them to act independently of the effective control of the Crown. These societies could provide Hernán Cortés and the other conquistadors with bases from which they could become autonomous and independent of the Crown. In relation to this issue, by 1524 C.E., the Holy Roman Emperor and el Rey de España, Carlos V or King of Spain, Charles V, created the Council of the Indies. This institution of the Crown would oversee its interests in the Nuevo Mundo. The creation of the Council would become an extremely important advisory body to the monarch just as the councils appointed by the monarch with particular jurisdictions in central Iberia had.
Between 1565 C.E. and 1587 C.E., the 16th-Century C.E., many Spanish cities were established in North and Central America. España would attempt to establish missions in what is now the southern United States including Georgia and South Carolina. Settlement efforts were successful in the region of present-day Florida. There the city of San Agustín or Saint Augustine was founded in 1565 C.E. It is the oldest European city in the United States.
Upon his arrival, Don António de Mendoza y Pacheco (1495 C.E.-July 21, 1552 C.E.) was the first Viceroy or Virrey of Nuevo España or New Spain, serving from April 17, 1535 C.E. to November 25, 1550 C.E. He was also the second Virrey of Peru, from September 23, 1551 C.E. to July 21, 1552 C.E. Don Mendoza was born at Alcalá la Real (Jaén, España), the son of the Second Conde de Tendilla, Íñigo López de Mendoza y Quiñones and Francisca Pacheco. He was married to María Ana de Trujillo de Mendoza.
Don Mendoza took to the duties entrusted to him by the King seriously and vigorously encouraged exploration of España's new mainland territories. It was he that commissioned the expeditions of Francisco Vásquez de Coronado from 1540C.E.-1542 C.E., into the present day American Southwest. Mendoza also commissioned Juan Rodríguez Cabrillo's exploration up the Pacific Ocean in 1542 C.E.-1543 C.E. Cabrillo sailed far up the coast, becoming the first European to see present day California, United States. The Virrey also sent Ruy López de Villalobos to the Spanish East Indies in 1542 C.E.-1543 C.E. As these new territories became controlled, they were brought under the purview of the Virrey of Nuevo España.
Francisco Vásquez de Coronado's Expedition to Nuevo Méjico would change the lives of my family, the de Riberas, forever.
Nuevo España's Nuevo Méjico would be visited many times before permanent settlement. The first was an accident of fate. The next visits were spurred by greed.
1526 C.E. Pánfilo de Narváez Expedition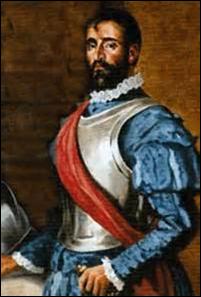 On December 25, 1526 C.E., Carlos V or Charles V, Holy Roman Emperor, also known as Carlos I of España granted Pánfilo de Narváez a license to claim land for España on the North American Continent on what is now the Gulf Coast of the United States.
It is believed that de Narváez was born in Castilla (in either Cuéllar or Valladolid) España in 1470 C.E. He was a relative of the first Spanish Gobernador of Cuba, Diego Velázquez de Cuéllar. António Velázquez de Narváez was his nephew. Bartolomé de las Casas, 16th-Century C.E. Spanish historian, social reformer, and Dominican Fray described him as "a man of authoritative personality, tall of body, and somewhat blonde inclined to redness."
The Expedition's intent was to establish colonial settlements and garrisons in La Florida. The contract provided for a one year timeframe to raise an army, exit España, found and colonize at least two towns of one hundred people each, and garrison two additional forts along the coast.
At this juncture, what should strike the reader is the fact that this was the Early-16th-Century C.E., there were no telephones, computers, Internet, trucks, trains, and aircraft with which to conduct the business at-hand, for which the proposed expedition only had one yare to prepare and execute. I'm sure that the Non-Spanish historians and commentators have dealt with this trifling issue. Oh, not!
On June 17, 1527 C.E., the Expedition was ready and departed España from the port of Sanlúcar de Barrameda at the mouth of the Guadalquivir River. Among the force were approximately 450 troops, officers, and slaves. Another 150 members of the Expedition were sailors, wives (Spanish laws stated that married men could not travel without their wives to the Indies), and servants. The crew included members from España, Portugal, Greece, and Italy.
Fortunately for the Expedition, de Narváez had earlier taken part in the Spanish conquest of Jamaica in 1509 C.E. By 1511 C.E., he had also been in Cuba participating in its conquest under the command of Diego Velázquez de Cuéllar. De Narváez also led expeditions into the eastern end of the island with Bartolomé de las Casas and Juan de Grijalva. He had the experience necessary.
Notes:
De las Casas' extensive writings, the most famous being a short account of the destruction of the Indies and Historia de Las Indias, chronicled the first decades of colonization of the West Indies and focused particularly on the alleged atrocities committed by the pobladores against the indigenous peoples. De las Casas, an eye witness, reported that Narváez had presided over the infamous massacre of Caona. While at the village, the Spanish troops put to death all natives who had come to greet them with offerings of food.
De Grijalva or de Grijalba was born around 1489 C.E. in Cuéllar, Crown of Castilla on January 21, 1527 C.E. in Nicaragua. He was a Spanish conquistador, and relation of Diego Velázquez. He went to Hispaniola in 1508 C.E. and later to Cuba in 1511 C.E.
De Grijalva was one of the earliest explores of the shores of Méjico. According to Pedro Mártir, there were 300 people with him. The main pilot was Antón de Alaminos. The other pilots were Juan Álvarez (also known as el Manquillo), Pedro Camacho de Triana, and de Grijalva. Other members included Francisco de Montejo y Álvarez (c. 1479 C.E. in Salamanca-c. 1553 C.E. in España), Pedro de Alvarado y Contreras (Badajoz, Extremadura, España, ca. 1485 C.E.-Guadalajara, Nuevo España, July 4, 1541 C.E.), Juan Díaz (1480 C.E.-1549 C.E.), born in Sevilla, España, and was a 16th-Century C.E. conquistador and the chaplain of the 1518 C.E. Grijalva Expedition, the Itinerario (itinerary route) of which he wrote. He was one of the first Españoles who explored the named Isla de Sacrificios near Veracruz in Méjico, where the expedition found evidence of human sacrifice, Francisco Peñalosa born in Talavera de la Reina in the province of Toledo. He spent most of his career in Sevilla, serving as the Musician/Composer or maestro di capilla, though he also spent time in Burgos, and three years in Rome at the papal chapel (1518 C.E.-1521 C.E.) and died in Sevilla, Alonso de Ávila (Ciudad Real 1486 C.E.-Nueva Galicia 1542 C.E.), Alonso Hernández, Julianillo, Melchorejo, and António Villafaña. They embarked in the port of Matanzas, Cuba, with four ships in April 1518 C.E.
Pedro Mártir de Anglería was an Italian-born historian of España and its discoveries during the Age of Exploration. Mártir was born on February 2, 1457 C.E. and died in October 1526 C.E. He was formerly known in English as Peter Martyr of Anglería. De Anglería wrote the first accounts of explorations in Central and South America in a series of letters and reports, grouped in the original Latin publications of 1511 C.E. to 1530 C.E. His Decades are of great value in the history of geography and discovery. His De Orbe Novo (1530 C.E.) written about the Nuevo Mundo, describes the first contacts of Europeans and Indigenous, Native-American civilizations in the Caribbean and North America, as well as Mesoamerica. It includes the first European reference to India rubber.
Mártir was born at Lake Maggiore in Arona in Piedmont and later named for the nearby city of Angera. He studied under Juan Borromeo, the count of Arona. At the age of twenty, he went to Rome and was introduced to a world of powerful men, the hierarchy of the Catholic Church. After meeting the Spanish ambassador in Rome, Mártir accompanied him to Zaragoza or Saragossa, España in August of 1487 C.E. By 1488 C.E., he was lecturing at Salamanca on the invitation of the University. Later, Mártir would become chaplain to the court of Ferdinand and Isabella.
After 1492 C.E., Mártir's main task was the education of young nobles of the Spanish court. By 1501 C.E., he was sent to Egypt on a diplomatic mission. While there, he dissuaded the Sultan from taking vengeance on the Christians in Egypt and Palestine for the defeat of the Moors in Spain. Mártir would later describe his voyage through Egypt in the "Legatio Babylonica," which he published in the 1511 C.E. edition of his Decades. He was awarded the title of maestro de los caballeros (master of knights) for the success of the mission.
In 1520 C.E. Mártir was given the post of cronista or chronicler, in the newly formed Council of the Indies. That commission by Carlos V, Holy Roman Emperor, was to describe what was occurring in the explorations of La Nueva Mundo. By 1523 C.E., Carlos had made Mártir Count Palatine. In 1524 C.E., he was once again called to serve the Council of the Indies. Mártir was invested by Pope Clement VII, having been proposed by Carlos V, as Abbot of Jamaica. Mártir was never visit the island, but as abbot he directed construction of its first stone church. He died in Granada in 1526 C.E.
Grijalva sailed along the coast of Méjico and discovered the island Cozumel or the Island of the Swallows, after rounding the Guaniguanico in Cuba. It is located in the Caribbean Sea off the eastern coast of Méjico's Yucatán Peninsula. Grijalva would arrive on May 1st, at the Tabasco region in southern Méjico. He would be the first Spanish explorer to encounter Moctezuma II's delegation. One of those natives would join the Grijalva party, being baptized as Francisco, and became an interpreter on Cortes' expedition. Bernal Díaz del Castillo would later write about the travels of Juan de Grijalva. Grijalva died in Nicaragua on January 21, 1527 C.E.
The men's names in paragraph above, in and of themselves say little. These were interesting, multi-faceted, men with great strengths and complex pasts and why we took these cardboard figures and fleshed them out. It is hoped that by adding this additional information on men like De las Casas, Mártir, and Grijalva the reader can gain a greater understanding of these Spaniards and their capabilities. España was a great empire with very learned subjects. They were not just conquerors. Unfortunately, British, Anglo-American, Northern European, and other non-Spanish historians and commentators paint with a broad brush and miss the details necessary to give a fair assessment of these Spanish explorers, who they insist on portraying as only one dimensional "Conquistadores" or conquerors.
In 1519 C.E., the Gobernador of Cuba, Diego Velázquez de Cuéllar, authorized Hernán Cortés to lead an expedition into Méjico. Later, he would determine that Cortés' loyalty was to himself. He then attempted to recall the expedition shortly after its embarking. Cortés disobeyed and proceeded with the expedition which would eventually result in the defeat of the Azteca (Aztec) Empire. After Narváez arrived in Méjico from Cuba, he was named Gobernador of Méjico by Velázquez who had sent him along with 1400 men on 19 ships to arrest Cortés.
Narváez disembarked at Veracruz (Veracruz de Ignacio de la Llave). There, Cortés had left behind Capitán Gonzalo de Sandoval with a small garrison before setting out for the Azteca capital of Tenōchtitlan. They had arrived together in La Nueva España earlier, in 1519 C.E. He managed to capture some of Narváez's troops and sent them forward to Tenōchtitlan alerting Cortés of the coming danger. Narváez had been unable to defeat the garrison and left for Totonac, a town in Cempoala (Zempoala), where he established a camp.
News soon arrived that Narváez was near. Cortés and a contingent of his troops (As few as 250 men) returned to the coast. On May 27, 1520 C.E., Cortés' small army, under the cover of a driving rain, moved against Narváez's encampment at Cempoala or Zempoala. He rapidly gained control of the artillery positions and the horses before entering the city. Narváez with a contingent of musketeers and crossbowmen took a position at the main temple of the city of Cempoala awaiting an attack.
It was de Sandoval, the youngest of the Tenientes of Cortés, who seized the messengers of Pánfilo de Narváez after demanding their surrender. He then sent them as prisoners to Cortés. He would later arrive at Totonac with reinforcements. Cortés then managed to set fire to the main temple, driving out Narváez and his soldiers. In the ensuing battle, it was de Sandoval who captured Narváez. Narváez was badly wounded and lost an eye during that battle. Afterwards, he was taken prisoner and spent two years at the garrison at Veracruz before being sent back to España. Once defeated, Narváez' men were promised gold by Cortés if they would join his army and return to Tenōchtitlan. They agreed and later participated in the conquest of the Azteca Empire. Unfortunately, a deadly outbreak of smallpox spread from Narváez's party to the native population of La Nueva España and killed many.
After the subjugation of Moctezuma II (c. 1466-June 29, 1520 C.E.) or also Moteuczoma, Xocoyotzin (Moctezuma the Young), who was the ninth tlatoani or ruler of Tenōchtitlan, Cortés placed de Sandoval in command at Villa Rica de Veracruz as alguacil mayor or Chief Constable.
The aforementioned notes have been provided to ensure the reader has a greater understanding of these Españoles. Too often, non-Spanish historians and commentators offer cardboard cut-out caricatures of these brave and gallant men. They were not just conquistadores they were in fact flesh and blood human beings. In short, they had lives before the conquest of Méjico.
At about a week's journey or 850 miles into the Atlantic, the fleet's first stop was made at the Islas Canarias. There the expedition took on needed supplies such items as water, wine, firewood, meats, and fruit. The fleet proceeded to continue its journey and make stops at La Española or Hispaniola and Cuba.
They had arrived in Santo Domingo, La Española in August of 1527 C.E. The expedition was there to purchase horses, as well as two small ships for exploring the coastline. During their stay, members of the expeditionary force began deserting. Approximately 100 men deserted in that first month at Santo Domingo. Narváez was only able to purchase one small ship. He then set sail once again.
Narváez would sail four of his six ships to the Gulf of Guacanayabo a bay along the southern coast of Cuba, bordered by Granma and Las Tunas provinces. He had sent his other two ships under the command of Cabeza de Vaca and Capitán Pantoja to Trinidad or Trinity to acquire additional supplies and seek additional crew members. The ships arrived in Trinidad about October 30th. Shortly after their arrival a hurricane hit. The storm sank both ships. 60 men died, one fifth of the horses drowned, and the new supplies acquired in Trinidad were destroyed.
Recognizing the need to regroup, Narváez sent the four remaining ships under command of Cabeza de Vaca to Cienfuegos. It is the capital of Cienfuegos Province, a city on the southern coast of Cuba. After staying ashore at the Gulf of Guacanayabo nearly four months, he had recruited men and purchased more ships. Narváez sailed one of his two new ships to Cienfuegos and arrived on February 20, 1528 C.E., with a few more recruits. This would bring the expedition's strength to about 400 men and 80 horses. The other ship he had sent on to La Habana or Havana. By this time, the winter layover had caused a depletion of supplies. Narváez was planning to restock once the fleet arrived in La Habana on its way to the La Florida (flowery land) or Florida coast.
Unfortunately, two days after leaving Cienfuegos, every ship in the fleet ran aground in the region of Archipiélago de los Canarreos on the Canarreos shoals just off the coast of Cuba. They remained there unable to free themselves for two to three weeks. It was not until the second week of March, that a storm created large seas allowing them to escape the shoals. Once on their way, they battled more storms while rounding the western tip of Cuba and attempting to make their way to La Habana. The expedition neared La Habana and was close enough to see the masts of ships in port. However, the winds blew the entire fleet into the Gulf of Méjico and it was unable to reach La Habana.
By then, the men had depleted the already meager supplies. Understanding his predicament, Narváez decided his only course of action was to press on with the journey to along the northwestern Gulf coast just north of Cortés' La Nueva España colony and establish the Expedition's required colonies. The fleet spent the next month attempting to reach the Mexican coast. However, they could not overcome the Gulf Stream's powerful current.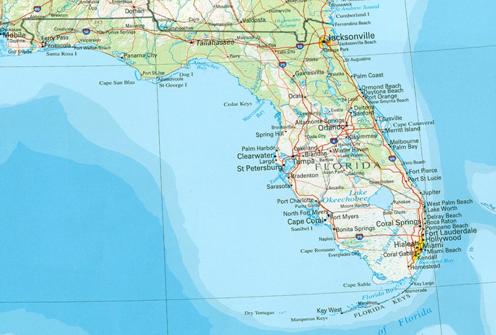 On 12th day of April, 1528 C.E., the expedition spotted land north of what is now Tampa Bay, La Florida. The decision was made to turn south and look for what the pilot described as a great harbor. They then traveled for two days. One of the five remaining ships was lost during that two day journey.
After the fleet spotted a shallow bay, Narváez ordered entry. It was just north of the entrance to Tampa Bay that the fleet passed into Boca Ciega Bay and spotted buildings set upon earthen mounds. These they saw as encouraging signs of habitation, food, and water. The natives have been identified as members of the Tocobaga or Safety Harbor Culture. Los Españoles then dropped anchor and went ashore. It was near the Río de las Palmas, at what is known as the Jungle Prada Site in present day Saint Petersburg, where Narváez landed his 300 men.
Making their way to a nearby village, the Españoles traded items such as glass beads, brass bells, and cloth for fresh fish and venison. There was little wealth among the people, but they were peaceful. That night the villagers abandoned their homes and fled the strangers. Several members of the expedition spent the next day exploring the empty village.
Narváez then ordered the remainder of the company to debark and establish a camp. The following day, the royal officials assembled ashore to perform a formal declaration of Narváez as royal Gobernador of La Florida. He read the Requerimiento or "requirement" a "demand" which was a written declaration of sovereignty and war. Read by Spanish military forces, it asserted their sovereignty, a dominating control. It stated to any natives listening that their land belonged to Carlos V of España by order of the Catholic Pope. It also provided that the natives had the choice of converting to Christianity.
Later, Narváez and some other officers would discover Old Tampa Bay after some exploration. Once they returned to camp, Miruelo, the pilot, was ordered to take a brigantine and search for the great harbor he had talked about. If he was unsuccessful, he was to return to Cuba. Narváez was never to hear from him or any of the crew again.
Shortly thereafter, Narváez took another party inland, where they found a village. There los Españoles found a little food and gold. The Natives explained that there was far more of both in Apalachee to the north. Los Españoles returned to their base camp and made plans to head north.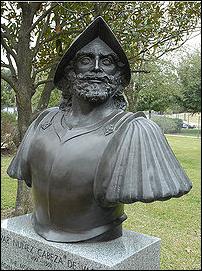 Narváez made his fateful decision on May 1, 1528 C.E., to split his forces into one of land and a second into sea contingent. It was his plan to have an army of 300 soldiers march to the north overland. It was also his intent to have the ships, with the remaining 100 people, sail up the coast and rendezvous with them. He thought incorrectly that the mouth to Tampa Bay was a short distance to the north. Unfortunately, it was to the south.
1532 C.E. Álvar Núñez Cabeza de Vaca Expedition
It was Álvar Núñez Cabeza de Vaca who argued against the Narváez plan. This was no small matter. While de Vaca was attached to this expedition as the expedition's treasurer, he was not simply an administrator. He was born around 1490 C.E. into a Spanish hidalgo family, in the town of Jerez de la Frontera, Cadiz, España. De Vaca was appointed chamberlain for the house of a noble family in his teen years. He later participated in the conquest of the Islas Canarias where he was appointed a Gobernador. By 1511 C.E., he had enlisted in the Spanish army. He served in Italy (with distinction), España, and Navarra or Navarre. He had received several medals' of honor. De Vaca also became a political figure in España. In 1527 C.E., Núñez joined the La Florida Expedition of Pánfilo de Narváez during which he served as treasurer and marshal. However, records indicate that he also had a military role as one of the chief officers on the Narváez Expedition, noted as sheriff or marshal.
However, his suggestion was voted down by the other officers. Narváez then wanted de Vaca to lead the sea force. De Vaca refused, as he felt it was a matter of honor, since Narváez had implied that he was a coward.
For two long, hard weeks the men marched before finding a village north of the Withlacoochee River. By that time they were near starvation. The men held the natives captive for three days and ate from the corn fields. They then sent two exploratory parties downstream on both sides of the river to attempt to locate their ships. Narváez ordered the party to continue northward to Apalachee when he saw no signs of the ships.
De Vaca would learn what became of the ships several years later. The Pilot, Miruelo, had returned to Old Tampa Bay and found that all of the ships were gone. He then sailed to La Habana to pick up a fifth ship that had been supplied. Miruelo then returned to Tampa Bay. The small fleet of ships headed north for some time unable to find the party on land. The commanders of the other ships decided to return to Tampa Bay. After meeting, the fleet again searched for the land party. The search would go on for nearly a year before they departed for Méjico. A member of that naval force, Juan Ortiz, had been captured and enslaved by the Tocobaga. He lived at Uzita, the chief town near the mouth of the Little Manatee River on the south side of Tampa Bay, La Florida for nearly twelve years before being rescued by Hernándo de Soto's Expedition. It is in the area of Hillsborough County that is now Ruskin, Florida. The territory of Uzita is reported to have extended from the Little Manatee River to Sarasota Bay. Uzita were part of the Safety Harbor culture.
In 1528 C.E., as the party of Españoles neared the Timucua territory their scouts reported their coming. At the time of European contact, the territory occupied by speakers of Timucuan dialects occupied about 19,200 square miles (50,000 km) from Northeast and North Central La Florida through Southeast Georgia. This was the home of 50,000 to 200,000 Timuacans. It stretched from the Altamaha River and Cumberland Island in present-day Georgia as far south as Lake George in Central Florida, and from the Atlantic Ocean west to the Aucilla River in the Florida Panhandle. It continued though to the Gulf of Méjico. They were the largest indigenous group in that area and consisted of about 35 chiefdoms, some the head of thousands of tribal members.
On June 18, 1528 C.E., the Timucua decided to meet the Españoles as they came near. Using hand signs and gestures, Narváez was able to communicate with their chief, Dulchanchellin. He explained that they were headed to Apalachee territory. As the Apalachee were his enemies, Dulchanchellin was pleased by this plan. After exchanged gifts, the expedition followed the Timucua into their territory and crossed the Suwannee River.
The Españoles arrived at a Timucua village on June 19, 1528 C.E. The chief sent the expedition provisions of maize as a gesture of friendship. That same night, an arrow was shot at one of Narváez's men near a watering hole. The next morning, the Españoles found that the Timucua had deserted their village. Narváez's expedition set out again for Apalachee. They soon understood that they were being followed by hostile Indians. Narváez quickly laid a trap for the pursuing hostiles and captured several. They were soon used as guides. After this, the expedition had no further contact with the Timucua.
Apalachee territory was entered by the expedition on June 25, 1528 C.E. They soon found a community of forty houses which they believed to be the capital. But it was only a small outlying village of a much larger tribal culture. The Españoles took the community and several hostages, including the village's cacique. After occupying the village, the Españoles found none of the gold or other riches Narváez was expecting. But they did find a great deal of maize.
Apalachee warriors began attacking the Expedition soon after Narváez took the village. Their first attack was with a force of 200 warriors. These used burning arrows to set fire to the houses the Europeans had occupied. The experienced warriors soon quickly dispersed, losing only one man. The following day, a second force of 200 warriors attacked from the opposite side of the village. The force quickly dispersed after losing one warrior. The Apalachee would change to rapid assaults after their two direct attacks.
As the Españoles started moving deeper into their territory, the warriors continued to harass them. During combat the Apalachee were able to get off five or six arrows with their bows in the time it took the Españoles to load a crossbow or harquebus. The warriors would then fade into the woods. For the next several weeks, they harassed the Españoles continuously in what later become known in warfare as guerrilla tactics or guerilla in Spanish, which is an irregular soldier or a terrorist. Guerra is skirmishing warfare in Spanish, Italian and Portuguese; the French spell it guerre. Moving forward, Narváez dispatched three scouting missions in search of larger, wealthier towns. All three returned with disappointing news. By now, Narváez's health was failing. He was also frustrated by his misfortune. He next ordered his expedition to head southward. At this point, Narváez had both Apalachee and Timucua captives. Both tribal members told him that the Aute, an Apalachee village, had a great deal of food, and the village was located near to the sea. Unfortunately, to get to the Aute, the Españoles had to cross a large swamp.
The Españoles were not attacked for the first two days before reaching the village. However, the stealthy Apalachee attacked them with showers of arrows during their swamp crossing while they were up to their chests in water. The crossing had left the Españoles nearly helpless as they could use neither their horses, nor quickly reload their heavy weapons. They also found that their heavy armor weighed them down in water. Soon after finally regaining solid ground, los Españoles drove off the warriors. For two more weeks, they continued their difficult trek through the swamp, under intermittent attack by the Apalachee.
The Españoles, many of whom were starving, wounded and/or sick, finally arrived at Aute. The village was by then deserted and portions had been burnt. Fortunately, they were able to harvest enough corn, beans, and squash from the village gardens to feed their party. After some days, Narváez dispatched de Vaca to find an opening to the sea. Unfortunately, he was unable to locate a path to the sea. However, after half a day's march along the Wakulla River and Saint Marks River de Vaca located some shallow, salty water filled with oyster beds. After two additional days of scouting, no better results were produced. The disappointed men would return to Narváez with the news that no path to the sea was located.
Many of the horses were by then used carrying the sick and wounded. It was at this point that the Españoles realized they were struggling to survive. Narváez made a desperate decision to return to the oyster beds for the food, as members of his expedition had begun to consider cannibalism as a means for survival. During the march, some of the members of the party talked about stealing their horses and abandoning the expedition. Narváez was by then too ill to take action. It was de Vaca who learned of the plan and convinced them to stay.
Comments:
I have provided the reader with the details of the fighting, battles, and skirmishes against the Indigenous with the purpose of dispelling the notion often set forth by non-Spanish historians and commentators that the Españoles only won militarily due to their superior armaments and protective battle armor. It is clear that neither was of value under these environmental conditions.
What should also be noted here is that it is Spanish bravery and perseverance which allowed them to overcome being cut-off from outside help, without food and supplies, and without proper determinants of geography and environment. It was all of these factors that decisively affected the nature or outcomes of the success of the Spanish expedition, and over these they had no control. I'm positive that have been glossed over or treated as an aside by the non-Spanish historians and commentators.
On August 4, 1528 C.E., after a few days stuck near the shallow waters, a member of the expedition conceived a plan to reforge weapons and armor to manufacture tools for the building of new boats to sail to Méjico. The party soon began on the work. By September 20th, the exhausted men had finished building five boats. This was a sign of Spanish ingenuity under the worst of circumstances.
The Españoles had traversed hostile environments, lacked of proper information for exploration routes, and received misinformation about the riches and food held at their ultimate destinations. In addition, they were ravaged by disease and suffering from starvation. To make matters worse, the Españoles had been attacked by the very tribes they intended to conquer. In the end, only 242 of the party had survived. On September 22, 1528 C.E., about 50 men would be carried by each of the thirty to forty feet long, shallow draft boats, with sail, and oars. Unfortunately, for the pummeled Spaniards, their problems had only just begun.
Later, the expedition would be further reduced to about 80 survivors by storms, thirst, and starvation. The party would next be forced by a hurricane onto the western shore of a barrier island. Some historians believe they had landed on present-day Galveston, Texas or Tejas (Then a part of Nuevo España of el Imperio Español). For the next four years, de Vaca and what was left of his party would survive in the Indigenous world of South Tejas.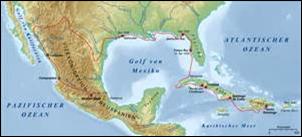 At the end of those four years, in 1532 C.E., only four members of the original expedition had survived. They were Álvar Núñez Cabeza de Vaca, Alonso del Castillo Maldonado, Andrés Dorantes de Carranza, and Estevanico, a Moorish slave. The unlucky survivors decided to leave and head west and then gradually south hoping to reach an outpost of el Imperio Español in Méjico. They would become the first men of European and Africa decent to enter into Southwestern areas of North America (present day Southwestern United States and Northwest Méjico). Historians have had difficulty determining their precise route. However, it is supposed that they made their way across present-day Tejas and possibly Nuevo Méjico, Arizona, Méjico's most northerly provinces, near the Pacific Coast before changing their course and traveling inland.
By July 1536 C.E., while near Culiacán in present-day Sinaloa, the four survivors encountered a party of Españoles then on a slavery expedition for La Nueva España. De Vaca later wrote that his countrymen were "dumbfounded at the sight of me, strangely dressed and in the company of Indians. They just stood staring for a long time." The Spanish slavery expedition gave aid and comfort to the survivors and accompanied them to Méjico City. Estéban or Estevanico would later serve as a guide for other expeditions. De Vaca returned to España and wrote a full account of the ordeal, describing at great length the many indigenous peoples encountered. He would later serve the colonial government in South America.
Comments:
I decided to offer the aforementioned to educate the Anglo Saxon, Northern European, and other Non-Spanish historians and commentators who would forget the reality of the situation or if mentioned, treat it as an aside. Let me make the point one more time. Given the period in history and the available technology there could be no plans for assistance. These Españoles were alone, cut-off, and on their own. This meant that they had to be brave, courageous, resolute, and above all competent. I'm sure that the non-Spanish historians and commentators would apply these last characteristics to non-Spanish explorers only, to the exclusion of the Españoles. After all, these sole surviving four men out of an original three hundred, who continued to persevere and survive this arduous journey surely couldn't, have had the kind of courage accorded only to non-Spaniards. After all, for non-Spanish writers of history, these men were only blood thirsty destroyers of the civilization of the Noble Savage, and nothing else.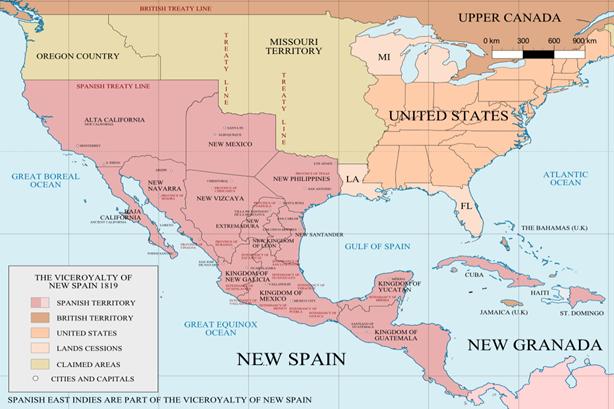 1539 C.E. The Fray Marcos de Niza Expedition

Marcos de Niza was born c. 1495 C.E., however, the birthplace of de Niza is unknown. He was either French or Italian, most likely the former. In his youth he lived at Nice, Savoy (Present-day France) in the Duchy of Savoy (French Savoie). It is a cultural region in Rhône-Alpes, France, which comprises roughly the territory of the Western Alps between Lake Geneva in the north and Dauphiné in the south. The land of Savoy emerged as the feudal territory of the House of Savoy during the 11th-Century C.E.-14th-Century C.E. This historical territory is shared by the modern countries of France, Italy, and Switzerland. He died on March 25, 1558 C.E., in la Nueva España.
He was a friar of the Catholic Franciscan Order. After becoming a Franciscan, Fray Marcos had immigrated to the Nuevo Mundo (Americas) in 1531 C.E., going to Santo Domingo as a missionary and later and served in Peru, Guatemala, and Méjico city. While at Culiacán, Méjico, he was reported to have freed Indian slaves from regions to the north.
By 1539 C.E., he was ordered by the Virrey of la Nueva Espania, António de Mendoza, to lead an investigative expedition across the desert to the cities of Cibola or Cevola (1539). Why? Because reports made by Álvar Núñez Cabeza de Vaca and three companions had raised hopes in Méjico of fabulous riches to the north. Mendoza was already preparing a larger, military expedition to be headed by Francisco Vásquez de Coronado.
In 1539 C.E., Fray Marcos de Niza was to be dispatched with Estéban the Moroccan-Berber companion of Cabeza de Vaca in his ill fated wanderings to explore in advance. Once prepared, Fray Marcos left Culiacán, a city in northwestern Méjico, in March 1539 C.E. He had been authorized by the Spanish government to conduct a preliminary exploration of the country north of Sonora to determine the truth of these reports. Estéban acted as the expedition's guide. Fray Marcos, Estéban, and the expedition set out with great hopes of discovering the fabled Quivira and its streets of gold. He would then cross south-eastern Arizona near present-day Lochiel. His party penetrated Zuni lands searching for the Seven Cities of Copala, Cevola, or Cibola.
When the Expedition approached the Zuni pueblo of Hawikuh in western Nuevo Méjico to what is today southern Arizona, Estéban and several companions went ahead scouting the country. A system of signals was devised so they could report to the Fray about what they had found. If it was of little important, they were to send back a Christian cross the size of a man's palm. If important, the signal would be one of larger crosses. One can only image Fray Marcos' surprise. The messengers returned bearing a cross the size of a man. They also reported that Estéban had learned of a place called Cibola and that he had been told this Cibola was but one of seven magnificent cities. Fray Marcos would rush forward, anxious to glimpse the marvelous sight which had prompted the report. However, shortly thereafter the Fray met several of Estéban's companions who would report that their colorful guide had been killed.
When Fray Marcos learned of Estéban's death, he continued pressing on. The party was under escort by friendly Mexican Indians. It is reported that Fray Marcos saw Hawikuh from a neighboring hillside. It is suggested that he saw the sun shining on the dwellings which made them appear like gold and silver. It was this sighting that must have given him such a distorted impression of the Hawikuh site. Fray Marcos believed he had seen one of the "Seven Cities." Legend had originally located them on an Atlantic island. However, by that time in history, they were now thought to be westward.
Fray Marcos' report offers that he was determination to see the city of Cibola for himself. The news of Estéban's death had not deterred him. Marcos continued on until he came within sight of a settlement which he describes as being larger than the city of Méjico. What he saw was only Cibola, but from a distance. He also commented that his Indian guides had told him this Cibola was the least of the seven great cities. Unfortunately for him, the Fray offered mere hearsay in his report, Descubrimiento de las siete ciudades.
But by September 1539 C.E., he would return to Culiacán. One can only infer that the others in the party were driven by gold and what it could buy them on their return to civilization. They would all be very disappointed. Fray Marcos was made provincial superior of his order for Méjico before the second trip to Zuni.
Upon returning to Méjico, Fray Marcos described the place as larger than Méjico City, with houses 10 stories high whose doors and fronts were made of turquoise. With this report, Mendoza needed no more convincing. The Coronado expedition, with the Fray as guide, would depart early in 1540 C.E. They reached Hawikuh on July 7th and captured it. But the soldiers were enraged on finding nothing but a poor Indian village. They cursed the Fray so vehemently that Coronado, not wishing to have the blood of a churchman on his hands, sent him back to Méjico City. The accompanying message stated, "Fray Marcos has not told the truth in a single thing that he said."
Niza would become provincial of his order for Méjico in 1541 C.E. The rest of the friar's career proved uneventful. He apparently became stricken with paralysis and lived first at Xalapa or Jalapa and then in a monastery at Xochimilco. Bishop Juan de Zumárraga would give him aid until his own death in 1548 C.E. Nothing more is known other than that the friar died on March 25, 1558 C.E.
It had been the hearsay in the Fray's report which had led Francisco Vázquez de Coronado y Luján to make his famous expedition in the year of 1540 C.E., to the Zuni Pueblo, in present-day Nuevo Méjico. To make matters worse, Fray Marcos was to guide that expedition and the realities of it that proved to be a great disappointment. He would return in 1541 C.E., to the capital in shame. For a time would be able to exercise the highest office of the Franciscans, in the province.
1540 C.E. Francisco Vázquez de Coronado y Luján Expedition
Next, Don Francisco Vázquez de Coronado y Luján would explore Nuevo Méjico from 1540 C.E.-1542 C.E. The Coronado Expedition consisted of 250 horsemen, 70 foot soldiers, 300 native allies, and over a thousand servants and dependents from Culiacán. He led his troops on the Gulf of California across the mountains and into the desert in search of the glorious Seven Golden Cities of Cibola of gold which he had heard described by guide Fray Marcos de Niza. Discouraged by the reality of the adobe pueblos, Coronado sent a small force to the west, where progress to the sea was blocked by the Grand Canyon. However, his were the first Europeans to sight the Grand Canyon and the Colorado River, among other landmarks.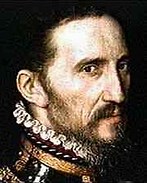 The Spanish forces wintered at Kuaua Pueblo (present day Coronado State Monument), and then set off to find Quivira in the plains. The army travelled the trackless prairie as far as present day Kansas, saw and hunted bison, met the Wichita, and finally returned to La Nueva España "disappointed, weary, and worn out. An eyewitness, Pedro Reyes Castañeda, accompanied Don Francisco Vásquez de Coronado to Nuevo Méjico in 1540 C.E.-1542 C.E., and his work comprises the bulk of what we know of this expedition. This Spaniard wrote his observations about the journey. Doubtless, these men were disappointed to have failed at finding that great prize, the seven Golden Cities of Cibola.
There were two Ribera/Rivera surnamed individuals with the Coronado Expedition: Blaque, Tomas was from Escocia or Scotland and was married to Francisca de Rivera. Antonio de Ribera was the second.
1563 C.E.-1565 C.E. Francisco de Ibarra Explorer of Nuevo Méjico
Between 1563 C.E.-1565 C.E., Francisco de Ibarra (b. 1539 C.E.?- d. 1575 C.E.) explored Nuevo Méjico. He was a Spanish Vasco or Basque explorer and Gobernador of the Spanish province of New Biscay or Nueva Vizcaya, in present-day Méjico. De Ibarra was born in Eibar, Guipúzcoa, in the Basque Country of España. He went to Méjico as a young man, and upon the recommendation and financing of his uncle, conquistador and wealthy mine owner Diego de Ibarra, Francisco was placed at the head of an expedition to explore northwest from Zacatecas in 1554 C.E. The young de Ibarra noted silver in the vicinity of present-day Fresnillo, but passed it by. He explored further and founded towns at San Martín and Avino, where the silver mines made him a mine owner in his own right.
In 1562 C.E., de Ibarra headed another expedition to push farther into northwest Méjico. In particular, he was searching for the fabled golden city of Cibola. He did not find the mythical treasure, but explored and conquered what is now the Mexican state of Durango. De Ibarra was then appointed Gobernador of the newly formed province of Nueva Vizcaya in 1562 C.E., and the following year he founded the city of Durango to be its capital.
In 1564 C.E., de Ibarra followed rumors of rich mineral deposits and crossed the Sierra Madre Occidental in western Méjico to conquer what is now southern Sinaloa. Prospectors discovered silver veins in the new territory, and in 1565 C.E., de Ibarra founded the towns of Copala and Pánuco.
Soldiers under de Ibarra's direction explored north from Durango in 1567 C.E., and founded the town of Santa Bárbara in present-day Chihuahua to mine the silver they found there. Francisco de Ibarra died on June 3, 1575 C.E. in Pánuco, Sinaloa, one of the silver-mining cities that he founded. What began simply as a search of gold became the ongoing settlement of the most northern areas of Nueva España. The sites would grow and become heavily populated.
1580 C.E., Rodríguez-Sánchez Expedition of Nuevo Méjico
By 1580 C.E., Francisco Sánchez Chamuscado (ca. 1512 C.E.-1582 C.E.), a Capitán in the Spanish army, was exploring Nuevo Méjico. Sánchez was called Chamuscado because of his flaming red beard. He was the military leader of the Rodríguez-Sánchez Expedition, which left the Spanish outpost of Santa Bárbara on June 6, 1581 C.E., to search for Indian settlements beyond the jurisdiction of Nueva Vizcaya. The expedition crossed the Río Grande, probably at La Junta de los Ríos, and visited Jumano settlements at a site near that of present Presidio. There appears to be a debate as to who was the actual leader of the Rodríguez-Sánchez Expedition. Sánchez died on the return trip, sometime between January 31, 1582 C.E. and April 15, 1582 C.E., in Méjico at a place called El Xacal, near the site of modern Julimes, Chihuahua. Soon after the evangelization would begin, the sword and shield had advanced before the cross.
Evangelization began in Santa Bárbara in 1581 C.E. Fray Agustín Rodríguez heard of an advanced civilization to the north. Given official permission to evangelize, he set off with a small party under the command of Capitán Francisco Sánchez Chamuscado. The party reached the vicinity of Socorro in August. For the following five months, they explored the Río Grande pueblos. Leaving behind two priests to continue religious conversion, the main party returned in 1582 C.E. The two unprotected priests would be murdered. A controversy would later arise because Chamuscado had left them behind at their insistence, but unprotected.
Hernán Gallegos was one of nine laymen selected to accompany the Rodríguez-Sánchez Expedition of Nuevo Méjico. He along with two other men testified post-Expedition regarding the events that transpired about the two of the priests which had been left behind and were killed.
1582 C.E.-1583 C.E. Don António de Espejo Expedition
Between 1582 C.E. and 1583 C.E., caught up in the excitement caused by the returning Chamuscado-Rodríguez expedition el Español Don António de Espejo underwrote the costs of a second expedition. Espejo was born about 1540 C.E. in Córdoba, España, and arrived in Méjico in 1571 C.E. along with the Chief Inquisitor, Pedro Moya de Contreras, who was sent by the Spanish king to establish an Inquisition. In 1582 C.E., he led a small group to explore Nuevo Méjico.
A wealthy man, Espejo, financed and assembled an expedition for the purpose of ascertaining the fate of two priests who had remained behind with the Pueblos when Chamuscado led his soldiers back to Méjico. The Expedition included fourteen soldiers, a priest, about 30 Indian servants and assistants, and 115 horses. The party departed from San Bartolomé, near Santa Bárbara, on November 10, 1582 C.E.
Espejo followed the same route as the Rodríguez-Sánchez Expedition, down the Conchos River to its junction (La Junta) with the Río Grande and then up the Río Grande to the Pueblo villages.
Along the Conchos River, Espejo encountered the Conchos Indians, "naked people...who support themselves on fish, mesquite, mescal, and lechuguilla (agave)." Moving further downriver, the party found Conchos growing corn, squash, and melons. Espejo moved on leaving the Conchos behind. He next encountered the Passaguates "who were naked like the Conchos" who appeared to live a similar existence.
The Expedition soon came upon the Jobosos who were few in number, shy, and ran away from the Spaniards. Eventually, the early Spanish in Nuevo Méjico would become familiar with the Río Grande Jumanos. The explorers often describe any tattooed native as a Jumano. Espejo would find five settlements of Jumanos tribes with a population estimated at 10,000 members. It is reported that they lived in low, flat roofed houses. The Jumanos grew corn, squash, and beans. They also and hunted and fished along the river. Espejo was given well-tanned deer and bison skins by them. There are also reports that some were reported to have lived near the Salinas east of the Manzano Mountains. Explorers described two other bands of Jumanos, who they claimed may have been related. Therefore, the record remains unclear. One particular band appears to have been buffalo hunters in the Southern plains of Tejas. Another band was observed living near La Junta de los Ríos, between the Río Conchas, or Pecos River, and the Río del Norte or Río Grande. The Expedition left behind the Jumano and passed through the lands of the Caguates or Suma. These spoke the same language as the Jumanos, Tanpachoas or Manos.
Near La Junta of the Conchos and the Río Grande, Espejo entered the territory of the Patarabueyes. The Indians attacked his horses and killed three. After the attack, Espejo made peace with them.
Espejo found the Río Grande Valley well populated all the way up to the present site of El Paso, Tejas. There he found tribes called Otomoacos and Abriaches. Upstream from El Paso, the expedition traveled 15 days without seeing anyone.
By February 1583 C.E., Espejo's party arrived at the territory of the Piros, the most southerly of the Pueblo villagers. From there the Españoles continued up the Río Grande. The Pueblo villages were described as "clean and tidy," with houses made of adobe bricks and were multi-storied. Some of the Pueblo towns were large. Espejo described Zia as having 1,000 houses and 4,000 men and boys. The Pueblos used irrigation for farming, "with canals and dams, built as if by Spaniards." The only Spanish influence noted by Espejo among the Pueblos was their desire for iron which they stole whenever and where ever possible. The southernmost Pueblos used only clubs for weapons and a few "poor Turkish bows and poorer arrows." Further to the north, the Indians were better armed and fierce.
Espejo's Expedition also explored the Verde River valley of Arizona looking for silver mines. He visited the Zuni and Hopi where he heard stories of silver mines further west. With only four men and Hopi guides Espejo went in search of those mines. It is reported that his party reached the Verde River in Arizona, most probably in the area of Montezuma Castle National Monument. There, he located mines near present day Jerome, Arizona. Unfortunately, he was unimpressed with their potential. Among the Hopi and the Zuni, he met several Spanish-speaking Mexican Indians who had been left behind by, or escaped from, the Coronado Expedition of 40 years earlier.
Finally, Espejo confirmed the killings of the two priests in the Pueblo of Puala, near present day Bernalillo. When the Españoles approached the Pueblo, its inhabitants fled to the nearby mountains. The Españoles continued their explorations, east and west of the Río Grande. Near Acoma, the Españoles noted that a people called Querechos lived in the nearby mountains and traded with the local townspeople. The Querechos were found to be Navajo. The Apache of the Great Plains who were closely related to the Navajo during this period were also referred to as Querechos.
Finally, tired of the journey, several of the soldiers, Indian assistants, and the priest decided to return to Méjico. Despite Espejo's entreaties to stay, the priest most probably offended by the high-handed tactics of Espejo toward the Pueblos and their natives, left. Espejo and eight of his soldiers would remain behind to search for silver and other precious metals.
Later, his small force skirmished with the Indians of Acoma, supposedly over their aiding in the escape of two Spanish female slaves or prisoners. The Españoles recaptured the women, but after a brief time, the Acoma wounded a Spanish soldier while aiding her escape a second time. In aiding in the escape of the women, the Acomans and Españoles exchanged fire. This was notice to the Españoles that the hospitality of the Pueblos had come to an end. The Spanish soon returned to the Río Grande Valley where they killed some Indians at a village when an altercation took place over the Spanish being mocked and refused food.
The Españoles then quickly departed the Río Grande exploring eastward. They journeyed through the Galisteo Basin near the future city of La Villa Real de la Santa Fé de San Francisco de Asís, means "Holy Faith" (Santa Fé, ) Nuevo Méjico and reaching the large pueblo at Pecos, called Ciquique.
Rather than return to the Río Grande Valley, Espejo decided to make his way to Méjico via the Pecos River which he named "Río Grande de Las Vacas" because of the large number of bison the Españoles encountered while following the river downstream. After descending the river about 300 miles from Ciquique the soldados met Jumano Indians near Pecos, Tejas who guided them across country up Toyah Creek and cross country to La Junta. From there they followed the Conchos River upstream to San Bartolemé, their starting place. They arrived on September 20, 1583 C.E. They soon learned that the priest and his companions had also returned safely. Espejo was the first European to traverse most of the length of the Pecos River. On their return to Méjico, reports written by Espejo and by expedition member, Diego Pérez de Luján, added to a growing knowledge about the pueblo people of Nuevo Méjico. Espejo died in 1585 C.E. in La Habana, Cuba. He was en route to Españia to attempt to get royal permission to establish a Spanish colony in Nuevo Méjico.
1590 C.E. Gaspar Castaño de Sosa Expedition
By 1590 C.E., King Felipe II (21 May 1527 C.E.-September 13, 1598 C.E.) or Philip II of España was still deciding on a course of action. Gaspar Castaño de Sosa, Lieutenant (Teniente)-Gobernador of Nuevo León in northeastern La Nueva España, also thought that great riches could be discovered in Nuevo Méjico. De Sosa was born about 1550 C.E. in Portugal. He is believed by many authorities to have been a converso or "Crypto-Jew." This meant that he was acting as a Christian but secretly continued the practice of Judaism. Castaño appears in the history of northern Méjico about 1579 C.E. when along with Luis de Carabajal y Cueva he was one of the early pobladores in what became the Mexican state of Nuevo León. Carbajal was Gobernador of the province and Castaño had become Teniente-Gobernador.
Luis de Carvajal y de la Cueva (c. 1539 C.E.-1595 C.E.) was a Spanish-Portuguese adventurer, slave-trader. It is suggested that the Carabajal family did very well financially. The two men appear to have made their fortunes capturing and selling Indian slaves in concert with their group of more than sixty soldiers. It was their practice to raid north along the Río Grande. There they captured hundreds of Indians which they sold into slavery. However, the Spanish government wanted to discourage slavery of Indians in order to subdue their unrest and this would have impacted the family's source of income.
Carabajal was the head of a family of Jewish converts to Christianity or Conversos. The province Nuevo León was very isolated and constant attack from hostile Native-American tribes. In order to attract Spanish pobladores the Crown exempted it from Blood Purity Laws. This meant lifting the requirement that only Old Christians (For three generations or more) could settle the province. It would appear that it became a destination for other Conversos, including those related to the Gobernador.
Gaspar Castaño de Sosa searched for Indians in the area that were known to have knowledge of great riches in that undiscovered area. While testing their ore, he took a silver cup and threw it in with the test ore. The rocks were found to have a high silver content.

Castaño feared arrest. It would seem that he hoped to recoup his fortunes by establishing a colony in Nuevo Méjico. This also put the necessary distance between himself and the authorities in Méjico. Unable to obtain official permission for the expedition, Acoma departed without permission on July 27, 1590 C.E. His partner, the Portuguese adventurer, de Sosa, persuaded the entire population of the failing mining camp of Almadén (near Santiago de la Monclova, Coahuila) to follow them on their quest to the new northern lands. He promised his party that the new lands would be legally theirs. They and their 170 followers believing the journey would be profitable, left for Nuevo Méjico.
His journey appears to have been both a flight from prosecution and an exploration. Castaño was accompanied by the Spanish inhabitants of the town. The future pobladores took with them a large number of livestock and possessions in the wagon train. Oddly, no Catholic priests accompanied Castaño party unlike most expeditions. Perhaps these Marranos wanted as little to do with the prying eyes of the Church as possible.
Word had spread of de Sosa's unauthorized departure. The Virrey of La Nueva España ordered Capitán Juan Morlette to gather 40 soldiers and a priest and go in pursuit of Castaño. He was to arrest him, by force if necessary, and to affect the release of any Indian slaves he encountered. Unfortunately, the details of Morlette's expedition to Nuevo Méjico are mostly unknown. It is agreed that rather than taking the Pecos River route followed by Castaño, Morlette apparently followed the previous route of Chamuscado/Rodríguez and Espejo down the Conchos River to its junction with the Río Grande, probably at La Junta de los Ríos and then up the Río Grande to the Pueblo Indian villages.
In Late-March 1591 C.E., Morlette and fifty soldiers located the group at Santo Domingo Pueblo. He arrested de Sosa and Castaño without incident. Although Morlette shackled Castaño, he apparently treated him with respect. After 40 days in which Morlette explored the Pueblo region for himself, he escorted the party s back southward along the Río Grande to Méjico. The expedition was a failure.
On March 5, 1593 C.E., Castaño de Sosa was convicted of invasion of lands inhabited by peaceful Indians, raising troops, and entry into the province of Nuevo Méjico. He was sentenced to six years of exile in the Philippines and performing such duties as might be required by the Gobernador there under penalty of death if he defaulted from his service. Castaño's sentence was appealed to the Council of the Indies and eventually reversed. But it was too late for him. He would be killed in the Molucca Islands during the mutiny if Chinese slaves aboard his ship.
History reported that Don Gaspar Castaño de Sosa and his troop stopped to rest Sixty miles west of Pecos, Nuevo Méjico at the Pueblo of Jémez. This is where they were told of a great pueblo in the mountain pass to the east. In the language of the Jémez it was called it Pe-kush. The Españoles heard the word as "Pecos." This was to be the future home of my progenitors, the de Riberas after 1695 C.E.
Sometime after 1590 C.E., Carabajal was arrested for religious heresy and "Judaizing." By 1595 C.E., the Spanish Inquisition in La Nueva España charged and convicted Carabajal of heresy, condemning him to six years' exile from the colony. He eventually died in prison before being sent away. His sister and all her family were convicted for Judaizing and burned at the stake. One of a Carabajal's nephews committed suicide to avoid that fate. The Inquisition was by then a very active institution in Nueva España.
1598 C.E. Gaspar Pérez de Villagrá, Historian, of the Juan Pérez de Oñate y Salazar Expedition to first colonized Santa Fé de Nuevo Méjico
Gaspar Pérez de Villagrá was one of Juan Ante's Tenientes and supporters who traveled with the Oñate expedition into Nuevo Méjico. He wrote a book entitled, "A History of Nuevo Méjico detailing the historical events of the Oñate Expedition. It was published in 1610 C.E. preceding the Pilgrims landing in America by ten years. His book came fourteen years before the publication of Captain John Smith's historical book on the events that happened in Virginia during its colonization.
My Spanish ancestors did not find the legendary cities of gold they sought and longed for. The sunlight glistening off flecks of mica in distant adobe walls had fooled them. However, these early explorers were impacted.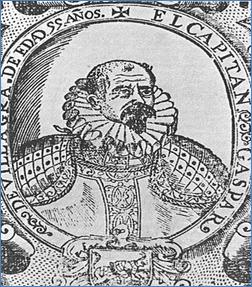 Gaspar Pérez de Villagrá (1555 C.E.-1620 C.E.) was born in Puebla de Los Ángeles, Nueva España. Hernán Pérez de Villagrá, his father, was a Spaniard. However, his mother's identity and background remain unknown. De Villagrá studied in Europe and received a bachelor of letters degree from the University of Salamanca by the early 1570s C.E. His studies included Greek and Roman historians and rhetoricians. He later moved to the Viceroyalty (Virreinato) of Nueva España.
He would serve as Capitán and legal officer under Don Juan Pérez de Oñate y Salazar. This was the Expedition that first colonized Santa Fé de Nuevo Méjico in 1598 C.E. between 1601 C.E. and 1603 C.E. He would serve as the alcalde mayor of the Guanacevi mines in what is now the Mexican state of Durango. De Villagrá is best known for his authorship of Historia de la Nueva México, published in 1610 C.E.
Sixteen years after the 1580 C.E., Rodríguez-Sánchez Expedition this party began its trek with de Villagrá as its official historian. Four hundred soldiers departed from the city of Méjico to head north across the Río Norte (Río Grande). It was led by Don Juan Pérez de Oñate y Salazar a strong and determined Español. It is possible that he viewed himself as more the conquistador than colonial official. He was to eventually be recalled to the city of Méjico in disgrace. The charges were neglecting the isolated pobladores, alienating the Indians with his cruelty, and squandered the resources of el Imperio Español by searching for gold, silver, and failing to find them.
By 1610 C.E., Pérez de Villagrá published his thirty-four-canto epic poem to chronicle the expedition. He chronicled its goals, the expedition's hardships, its courageous soldiers, the warfare, and its resulting brutality. It is acclaimed as the first epic poem created by Europeans in North America. This historical work about Nuevo Méjico was a political device, as well as a literary account. It is suggested that Villagrá's real intended audience was the king of España and his control of the purse of el Imperio Español. In the Villagrá, Historia de la Nueva Méjico, 1610 C.E. translation, the cantos are rendered in prose.
Although they failed to achieve their immediate goals, these explorers claimed vast territories for España. This historical event would define España's relationship with the Indigenous of the Southwest and with its European rivals for the next two centuries.
Don Juan Pérez de Oñate y Salazar Juan de Oñate Expedition
The year, 1998 C.E., marked the cuarto centenario or 400th year anniversary of the first Spanish settlement in La Provincia del Nuevo Méjico. This expedition into the northern borderlands of Nueva España in the Americas was no easy undertaking.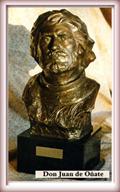 After this extremely difficult trek the first of my progenitors entered Nuevo Méjico in 1598 C.E. with de Oñate.
He was the son of a wealthy conquistador from Zacatecas, Méjico. De Oñate was born either in 1550 C.E. or 1552 C.E., son of Don Cristóbal de Oñate, a wealthy rancher, silver mine developer, and the co-founder of Zacatecas. His mother was Doña Catalina de Salazar. Juan de Oñate was one of the richest men in Zacatecas because of his family's silver mines. He married Isabel de Tolosa Cortés Moctezuma, the granddaughter of Hernán Cortés and the great-granddaughter of Moctezuma. They had two children, a son, Cristóbal de Naharriondo Pérez de Oñate y Cortés Moctezuma and a daughter, María de Oñate y Cortés Moctezuma.
In 1595 C.E., the Virrey awarded the Nuevo Méjico expedition contract to Don Juan, scion and soldier. He hoped to discover new wealth and to enjoy a brilliant future as its Gobernador once officially granted the right to colonize. Here, it must be stressed that from the outset, the plans plan for colonization of Nuevo Méjico included the introduction of not only soldiers to man the presidios, but also frays building and maintaining Indian missions. There were also to be hundreds civilian settlers or pobladores entering the areas in successive waves.
There were many delays in assembling the expedition. However, by January 1598 C.E., de Oñate was finally able to get his caravan of eighty-four heavily loaded wagons and carts carrying baggage and provisions moving. Additionally, the Expedition managed a large herd of seven thousand head of livestock sheep, goats, cattle, and horses as they got underway. De Oñate led one hundred and twenty-nine men, many with their families and servants, and a small group of ten Franciscans who joined the party later.
My progenitors, the Varelas and the Lucero de Godoys, arrived with the Oñate Expedition in Nuevo Méjico in 1598 C.E., founding the northern frontier of La Nueva España. However, I shall not discuss those family branches at length due to the complexity of dealing with each family line other than to list them later in the body of this chapter.
Blazing a new route scouted by his nephew, Vicente de Zaldívar, Oñate's expedition struggled northward from Santa Bárbara along the upper Río Conchos across the Chihuahuan desert. Unlike previous expeditions, this one did not follow the Conchos to the Río Grande. It headed straight across the sand dunes of the Chihuahua desert. A vanguard, after four days without water, reached the Río Grande on April 20th. Six days later, the 400 soldiers and others were reunited. In celebration of its survival a great feast was held.
During their Entrada, while traveling up the Río del Norte, General Juan de Oñate and his pobladores encountered a terrain and climate not unlike that of arid and semi-arid southern España. In one place, the expedition suffering from great thirst was providentially saved with a miraculous downpour so heavy that very large pools were formed and more than seven thousand head of cattle and mares of all kinds drank.
The exhausted travelers finally reached the Río Grande and ascended the river. On April 30, 15 98 C.E., Oñate in a formal ceremony took official possession of the entire territory. This he did for his monarch, Felipe II of España, saying: "I claim these lands without limitations, including the mountains, the rivers, valleys, meadows, pastures, and waters ... pueblos, cities, towns, castles in the name of the King." This is a significant date in the history of the El Paso Southwest. The event, which took place at a site near that of present-day San Elizario, Tejas (the river at that time ran several miles north of its present channel) is called La Toma. The taking possession of it laid the foundation for more than two centuries of Spanish rule in the American Southwest.
Ascending the river, the expedition crossed it to the east side on May 4th, at a site just west of present downtown El Paso. De Oñate called this operation "El Paso del Río del Norte," an early use of the name El Paso. Near the upper reaches of the river he established his headquarters, founded a church, and formally founded the province of Nuevo Méjico.
Passing through the narrows near San Felipe Pueblo, Gobernador de Oñate arrived at the Pueblo of Santo Domingo and, on July 7th, held a council with the Indians of the surrounding country. It was assumed that the natives would be responsive to conversion in the country to the far north. In a ceremony the native leaders swore allegiance to the Spanish Crown or Corona española and Church. Later expedition member Gaspar Pérez de Villagrá (1555 C.E-1620 C.E.) wrote his epic poem about the conquest.
When de Oñate and his men entered the first villages of the Pueblo Indians, some fled at his approach while others demonstrated a restrained friendliness. At the adobe community of Teypama, the headman provided the hungry newcomers with an abundance of corn. De Oñate christened the place, Socorro, meaning to help, aid, assist. This he did in gratitude for the succor he had received from the Natives.
On July 11, 15 98 C.E., the Gobernador and his companions arrived at present day San Juan Pueblo, on the eastern bank of the Río Grande, calling it San Juan de los Caballeros. There, de Oñate planned to build a Spanish municipality to be named San Francisco de los Españoles where he wanted to establish his military headquarters and the capital of his grandly proclaimed "Kingdom of Nuevo Méjico." De Oñate's party occupied a portion of San Juan Pueblo, but only for a month.
For unknown reasons, Gobernador de Oñate abandoned his plans for the new town. He negotiated with San Juan Pueblo to relocate to the west bank of the Río Grande at a settlement to be called San Gabriel, at an abandoned Tewa Pueblo known as Yunque. At this second site, 1599 C.E.-1600 C.E., Oñate simply had to remodel and expand the existing Tewa structures. The result was a plaza with some four hundred dwellings that could easily be reconfigured into a U-shaped villa with enough space to add a church and a convento or friary. This was the first formal municipality west of the Mississippi, La Villa of San Gabriel. It should be noted that Spanish haciendas, large Spanish estates, or the main houses for these ranches or ranchos were also established in the vicinity.
On August 11th, he gathered a labor force of 1500 Pueblo Indians to begin the construction of a major irrigation canal. It was to provide for agricultural needs of his planned capital city. First, de Oñate reconstructed an irrigation ditch in the area now known as Chamita sufficient to irrigate the fields to be cultivated in the fertile valley between the two rivers. Scholars agree that the San Gabriel ditch was located at what is the present-day Acequia de Chamita. This recognition probably establishes the Acequia de Chamita as the oldest, still functioning community ditch of Iberian origin in Nuevo Méjico, dating to around 1600 C.E. For evidence of its antiquity, scholars often cite a report by Juan de Torquemada, a Franciscan historian who visited the colony in 1612 C.E.-1613 C.E., where he observed the practice of irrigated agriculture: "San Gabriel… is situated at thirty-seven degrees latitude, and its sides consist of two rivers, one of which has less water than the other. The small one (the Río Chama) irrigates all the varieties of wheat, barley, and corn, in cultivated fields, and other items that are planted in gardens, because those lands produce cabbage, onions, lettuce and beets, and other small vegetables than in this one: producing many good melons and watermelons. The other river is very large; they call it [Río] del Norte, which provides a lot of fish."
San Gabriel remained as the capital city of the fledgling province until 1609 C.E.-1610 C.E. when Gobernador Pedro de Peralta (c. 1584 C.E.-1666 C.E.) moved the capital to a more strategic location at Santa Fé. The construction of an irrigation system was a primary and early public works project for a Spanish community. Initially, two acequia madres (main canals) were dug to irrigate cultivated fields on both sides of the Río de Santa Fé, the river that passed through the center of the new capital city. Eventually, dozens of acequias would be required to sustain the growing population at Santa Fé.
During the next few years de Oñate sent out exploring parties in all directions, but the results were extremely disappointing. Everywhere it was the same, a large Indian population living in adobe houses, some of which were two stories high. Nuevo Méjico was a distinct contrast to the Méjico that Cortés settled. There was no gold or silver, only a few fertile farms, and tenacious Indian resistance in many areas. My ancestors were to be at war with the Indigenous indefinitely.
To better organize the Pueblos, de Oñate introduced the office of petty Gobernador (gobernadorcillo) and the smaller governmental positions of Teniente-Gobernador, sheriff (alguacil), irrigation boss (mayordomo), and church warden (fiscal). Each held a one-year term of office after they were elected by a vote of the Pueblo people. This municipal government handled minor political and judicial affairs. Later, a council of elders (principales) comprised of former Gobernador and Teniente-Gobernador, was added to serve as an advisory committee.
The Republica System, or municipal domain, was used by España to introduce the Pueblos to Spanish civil government. These republicas or municipal domains were the only representative government positions available to the citizens where they were allowed by the Spanish government to participate directly in politics.
The flaw in Native affairs for the Spanish system of governance was that the Pueblo holy men of each pueblo selected who was elected to these offices and then ruled through them. Currently all pueblos still have a Gobernador who leads the government of the Pueblos. Los Españoles made strong attempts to influence the outcome of these elections. They knew who they wanted to lead the pueblo governments and did everything in their power to get that man elected. The local missionaries attempted the same thing.
The area was divided into seven religious sections with one Franciscan friar in charge of each district. Nuevo Méjico's government was divided into pueblo governments and religious sections.
Since the new land had failed to measure up to the high hopes and expectations of the pobladores, quarreling and dissension increased. Food soon became scarce and desertions mounted. Charges were brought against the Gobernador accusing him of misconduct, mismanagement, ignoring the complaints of the pobladores, and of misinforming the Crown about conditions in Nuevo Méjico. In 1607 C.E., de Oñate resigned his command and retired from the scene. He then returned to España to defend himself against his alleged misdeeds.
In the absence of a new province from which to extract riches and a larger base of Indigenous workforce, the Corona española was hard pressed to stay in the areas. After some hesitation, the Church had its way. The Españoles decided to maintain their foothold in Nuevo Méjico, having received word that if it left it would be abandoning 7,000 Indian converts. España after all was a Christian kingdom.
Some rush to judgment on De Oñate. One assumes that he's an easy target. Non-Spanish historians and commentators lead the charge against anything and anyone Spanish in the Nuevo Mundo. Perhaps it's a way to cover over those evil deeds done in the name of their Protestant Monarchs and religions. Smoke screens are often used during battles to hide from the enemy while winning an advantage. In the United States, anything European has become the target of choice by her minority groups, which includes the Indigenous, Hispanics, Blacks, etc. To keep these hounds of war at bay, those others of European descent find it easy to throw the Españoles to each angry pack. This is not to say the Españoles weren't guilty of sins against the Indigenous. However, if one begins entertaining such sins all Europeans must be charged and judged by the same rules. The English were not saints. The Americans were often times unkind.
Therefore, it is difficult to properly assess a 16th-Century C.E. entrepreneur, soldier, explorer, conqueror, Gobernador by our 21st-Century C.E. standards of conduct. Their values are not ours. Our values are not theirs. Here, I would suggest that today's humans ravaging and making our planet uninhabitable might also be discussed at great length. We who point the finger at figures of the past find it difficult to accept the burden of hastening the demise of various species through destruction of our planet in the present. Shouldn't we all stop for the moment and assess our own sins. He who is without, etc…….
The right of conquest is no longer a position accepted by a world of states with democratic principles and the rule of law. It is only applied to lands already conquered and accepted as part of a current state. Why? Perhaps, to some small degree we as a species learned something from our barbarous behavior. "To the strong go the spoils," is no longer considered de rigueur. In fact it's frowned upon.
As for what De Oñate did, and how he did it, there can be many departures from the notion the might makes right. However, his actions which improved resources and the availability of more food were of some value. But these can hardly be seen as a proper compensation for the loss of Native-American freedom. Better living conditions and the learning of new technologies cannot replace the loss of a world you once loved and cherished. De Oñate's failures are glaring in the light of what we know now. But then, we of the 21th-Century C.E. were not faced with his mission, lack of resources, and the ongoing resistance to his cause by both Españoles and Native-Americans. In the end, we will all judge him based upon those ideals we hold closest to our own hearts. One must question whether we humans have arrived at the point of sainthood which allows us to judge the past and not our own present.
By 1609 C.E., a new Gobernador, Pedro de Peralta, was appointed. The following year, Santa Fé was founded as the new capital. As important as the water systems, was the King's Highway, an artery of commerce and travel. The "road to the interior," el camino de tierra adentro, was regarded as the interior country. The length of the trail was defined by the Juan de Oñate expedition in 1598 C.E.
Parts of what was later to be called the Camino Real or Royal Road or King's Highway had their earliest beginnings as Indian trails. Actually the term was applied to all main government roads both in España and in the La Nueva Mundo colonies. Later, sections of the route were traversed by Spanish pobladores. It remained the official terminus of the far-flung Camino Real. The following three hundred years witnessed increased, varied traffic of trade goods and representatives of different cultures traveled it. They brought with them currents of change, which would forever alter the face of this land. Largely forgotten in modern times, Nuevo Méjico's Camino Real is now recognized and valued as a richly informative cultural and historic resource. Of the great highways leading north, this was the oldest, having been extended by segments or sections throughout the 16th-Century C.E. For a time it also enjoyed the distinction of being the longest road in North America.
From this time on, Nuevo Méjico was tied to the outside world by that single thoroughfare "Camino Real." It descended the Río Grande valley from Santa Fé, dropped through the natural gate at El Paso, and wended its way via the provinces of the old Virreinato (Viceroyalty) of La Nueva España to Méjico City, twelve hundred miles to the south. When one ponders a twelve hundred mile journey with constant attacks by Natives and without the comfortable travel accommodations we have today to obtain supplies, new recruits, and the latest information the shear difficulty of it boggles the mind.
Starting in 1609 C.E., an official missionary caravan came north from Méjico City every three or four years to re-supply the missions and sustain the economy of this far flung province. In practice this caravan was more than a missionary supply service it also served as a vital but tenuous link between civilization at the heart of Nueva España at Méjico City and that distant outpost of the Empire, Nuevo Méjico.
It is hard to imagine waiting in line for two minutes for a drink or food. Can you imagine a three to four year wait? Nuevo Méjico was incredibly distant for the Virreinato of La Nueva España (Méjico City). Every year Méjico City must have seemed an even more distant place. Santa Fé and its people would eventually learn to cope as strangers, first from Méjico City and also from the land in which they lived. They were left to fend for themselves and make daily decisions of survival, some good and some bad.
By 1610 C.E., Santa Fé was established as the official capital and the end of the King's Highway shifted to its plaza. At that point, de Oñate had already resigned as Gobernador of Nuevo Méjico and returned to Zacatecas. He left behind a well-marked road as a monument to his pioneering achievement. He is remembered as the "Father of the Camino Real." It would be used for the benefit of everyone from that point forward.
The general region designated as La Provincia del Nuevo Méjico was expansive and its boundaries indeterminate, loosely encompassing the territory north of Nueva Viscaya (now the State of Chihuahua in Méjico) with no fixed boundaries east or west. The first Spanish communities, however, were established along the more confined Río del Norte corridor north and south of Santa Fé from Taos to Socorro either on the present day Río Grande or some of its tributaries. The logic is flawless. Water is the life blood of any community. Without it, life ceases to exist.
Throughout the period of Spanish settlement, 1598 C.E.-1821 C.E., colonial officials generally adhered to the ordinances set out in the Laws of the Indies issued by the Corona española, the Ordenanzas de Descubrimiento, Nueva Población de las Indias dadas por Felipe II en 1573 C.E. and codified in 1681 C.E. These were the instructions governing the pacification, development, and permanent occupation of newly discovered lands. The ordinances in the Laws of the Indies provided the framework for pobladores and provincial Gobernadors to follow when selecting sites for occupation and development. These included the requirement to locate settlements in areas with abundant pasture lands, forests to supply wood and building materials, lands with healthy and fertile soils for the cultivation and harvesting of crops, and a plentiful water supply for drinking and irrigation.
The pobladores who accompanied Capitán General Juan de Oñate, Gobernador Don Diego de Vargas and other conquistadores, originated from the central valley of Méjico. There irrigation techniques existed from pre-Hispanic times and were augmented by methods taken from Iberian provinces such as Andalucía, Extremadura, Aragón, Murcia, Islas Canarias, and others. The Españoles brought with them their rich and diverse experiences with irrigation development in Mesoamerica and the Islamic-Iberian Mediterranean world.
With each successive wave of immigration to the arid and semi-arid climates of northern La Nueva España, the pobladores constructed waterworks for the diversion, channeling, and distribution of water from rivers and streams. These included tomas de agua, presas de derivación, or dams, equivalents of the azudes of the Iberian Peninsula as noted above; tanques or earthen reservoirs equivalent to the balsas or albercas of Islamic España; compuertas or wooden head gates equivalent to the partidores; acequia madres and sangrías, these latter ones equivalent to the brazales; desagues or drains, equivalent to the escorredores or azarbes; and canoas or aqueducts hand-hewn from mountain timbers. Water circulating through the irrigation systems of the upper Río Grande also permitted other uses, such as the diversion of acequia flows to power hundreds of village molinos or gristmills with horizontal waterwheels, a clear legacy of peninsular milling culture.
The friars at the Indian missions and successive waves of pobladores also transplanted Iberian civil and social institutions. The isolation of this Nuevo Méjico Hispano (A people of colonial Spanish descent in what is today the United States who retained a predominantly Spanish culture.) province, its early settlement, and the issuance of a series of land grant concessions led to the rapid growth of towns and villages scattered alongside the major streams and their tributaries from El Paso del Norte to the San Luís Valley in Colorado.
At Santa Fé and beyond the Spanish Southwest encompassed a vast territory rich in natural and mineral resources, except water. When Españoles first entered the Nuevo Méjico region, known to them as northern Nueva España, they immediately realized that irrigation would be a necessary. It was needed for permanent communities, whether presidios, missions, provincial government centers and civilian settlements. The arid conditions already familiar to Mediterranean dwellers required settlement policies that officials of the Corona española and pobladores locate their communities in the vicinity of watercourses and other natural resources needed for permanent occupation.
Spanish settlement policy resulted in the building of communities alongside the Río Grande and its many creeks, streams and tributaries, eventually dispersing the population into semi-isolated plazas, ranchos, villages (villas) and other water-based communities. Access to irrigation water served as the guiding principle, a land policy implemented since the founding of the early villas:
· San Gabriel in c. 1600 C.E.
· Santa Fé in 1610 C.E.
· Santa Cruz de la Cañada in 1695 C.E.
· Albuquerque in 1706 C.E.
During the Nuevo Méjico Spanish Period (1598 C.E.-1821 C.E.), it was in La Provincia del Nuevo Méjico that Spanish settlement policies were the most effective, particularly with regard to the establishment of civilian settlement towns and associated agricultural. Throughout the period of Spanish settlement, government officials for the most part complied with the necessity of locating villas in places where reliable water supplies and other natural resources could support the permanent occupation of the province and thus secure the northern borders of Nueva España.
Agrarian planning reflected strongly the environmental realities of the settlement region. It considered the rough terrain, aridity, and high altitude limitations on the growing seasons. These necessitated an integrated approach to settlement. Spanish officials overcame these physical barriers by implementing a variety of land grant policies, both to individuals and communities, on the Río Grande watershed and it short but perennial streams. My progenitors held or participated in both types of grants. In the case of the communal land grants, pobladores petitioning for lands were required to specify the physical boundaries of the desired grant of land.
The boundaries of the community land grants were not predetermined according to any formal grid plan, and instead were established according to the natural contours of the land, resulting in irregular shapes highly adaptive to local topography, vegetation, soils, hydrology, and micro basin climates.
The Gobernador would next order an inspection of the boundaries by the alcalde mayor of the jurisdiction. The Alcalde had to ascertain that the land in question was not settled already, nor prejudicial to the welfare of any existing Indian Pueblo or other Spanish land grants in the vicinity. Part of the investigation included an evaluation of the water supply needed for irrigation and domestic uses, and for the watering of livestock. The alcalde mayor also made sure that the land, water, and other natural resources within the boundaries of the grant would encourage the tilling of the land, the grazing of cattle, and other elements needed for permanent settlement. Once these conditions were met, the Gobernador would confirm the grant and authorize the possession ceremony.
Shortly after confirmation and possession, the pobladores would begin the process of forming their community. The requirements defining a villa and its physical design were not exact. Given the terrain, they adapted to local conditions and the availability of resources. These community locations began to be placed where the river or stream was diverted and a dam installed. The technology used to construct the irrigation systems was a melding of engineering and construction knowledge and local needs. Although much of the design was transplanted from España to the La Nueva Mundo, irrigation practices by early Spanish explorers at many Pueblo Indian villages were accommodated to each location. On larger streams, such as, the Río del Norte/Río Grande, the pobladores built wing dams. These protruded into the river from one of the banks. The structures used for diversion were usually sufficient to channel water into ditches during the irrigation season when natural flows were highest. However, those streams with intermittent flows required the construction of dams across the width of the watercourses. In this way the structures contained portions of the flows and formed a series of small reservoirs.
The Españoles soon set out to occupy and develop the northern frontiers of Nueva España and spent much time examining not just lands for new settlements, but even more importantly, the availability of reliable water supplies. These they understood were needed for domestic as well as irrigation development. These early exploration maps and narratives of the region designated the locations and named perennial rivers, creeks, and lakes. They also described the minute details of water features such as tiny ponds, dry arroyos, muddy watering holes, and miniscule springs.
The pobladores also examined the soil in areas contemplated for the huertas (a fertile area, or a field in a fertile area) and labores (to labor, take pains, endeavor) cultivated fields prior to appropriating water from a stream or alternate source. This they did to make certain that it was not too sandy or porous for ditch construction and water conveyance. Finally, they identified suitable places for the toma or saca de agua, a location along the banks of a river or stream where water could feasibly be diverted by constructing a presa. These engineering works for the most part were by necessity low-level diversion structures.
Later, the American territorial legislature in Nuevo Méjico crystallized water law using the customs and precepts already in place. For the most part, these and other early rules have remained in force and are similar to the ordenanzas or ordinances or regulations adopted by the acequia organizations of southern España. This would suggest that the pobladores were competent, well-educated, well-versed at engineering and construction, and understood agriculture. This is quite unlike the Anglo-American depiction of these as lowly, ignorant peasants.
These were years 1610 C.E.-1680 C.E. of growth and expansion. Missions, haciendas, and villas were established.
To discuss Nuevo Méjico, one must discuss the great Franciscan missions. The official Latin name of the Orders of Friars Minor is the Ordo Fratrum Minorum. Saint Francis of Assisi thus referred to his followers as "Fraticelli", meaning "Little Brothers." Franciscan brothers are informally called friars or the Minorites.
A sermon which Francis heard in 1209 C.E., on Mt 10:9 made such an impression on him that he decided to devote himself wholly to a life of apostolic poverty. Clad in a rough garment, barefoot, and, after the Evangelical precept, without staff or scrip, he began to preach repentance. He was soon joined by a prominent fellow townsman, Bernardo di Quintavalle, who contributed all that he had to the work, and by other companions, who are said to have reached the number of eleven within a year. The brothers lived in the deserted lazar-house of Rivo Torto near Assisi; but they spent much of their time traveling through the mountainous districts of Umbria, always cheerful and full of songs, yet making a deep impression on their hearers by their earnest exhortations. Their life was extremely ascetic, though such practices were apparently not prescribed by the first rule which Francis gave them (probably as early as 1209 C.E. ), which seems to have been nothing more than a collection of Scriptural passages emphasizing the duty of poverty.
Francis was called to a life of poverty and to the joyful freedom that comes when the corruptible treasures of this life are not the object of our life's energies or the measure of success. He was also called to a life of humility, showing forth in his non-violence, peace, and respect for creation. His was a life of simplicity, where he put all of his hope in Jesus Christ. The group was tonsured and Francis was ordained as a deacon, allowing him to read Gospels in the church.
The history of España's missions in the American South and Southwest reveals much about España's strategy, contributions, and failures in these regions. The expeditions of Francisco Vázquez de Coronado (1540 C.E.-1542 C.E.) and Juan de Oñate (1598 C.E.) convinced Spanish authorities that no wealthy Indian empires like that of the Aztecas were to be found north of Méjico. Consequently the Españoles came to view the northern frontier of their empire as a defensive barrier and as a place where pagan souls might be saved. In what are now the states of La Florida, Tejas, Nuevo Méjico, Arizona, and California missions were founded to propagate the doctrines of the Roman Catholic Church. To protect these missions as well as the mines and ranches of Méjico from attack from the north, the Españoles established presidios or fortified garrisons of troops.
Franciscan priests had already founded a series of missions in La Florida after 1573 C.E., mainly along the Atlantic and Gulf coasts. The first missions in Nuevo Méjico were established by friars accompanying de Oñate's expedition of 1598 C.E. During the next 100 years, Franciscan priests would found more than 40 additional missions, most of them along the Río Grande. Especially influential was Padre Alonso de Benavides (c.1578 C.E.-1635 C.E.), who directed the founding of ten missions between 1625 C.E. and 1629 C.E. and thereafter promoted them ably in España. By 1680 C.E., missions had been established among most of the in Nuevo Méjico Indians.
Missions varied enormously in their economic and religious success. Some could not support themselves; others developed fertile fields and vineyards and huge herds of cattle. Virtually all successful religious conversion was among sedentary Indians. These were easier to control and more adaptable to agriculture and herding. The few attempts to convert such warlike nomads as the Apaches and Comanches failed dismally. This failure to inculcate these nomadic, warlike tribes with the Judeo-Christian ethic would prove disastrous to the Españoles and their villas.
In seeking to introduce both Catholicism and European methods of agriculture and husbandry, the missions encouraged the Indians to establish their settlements close by, where the priests could give them religious instruction and supervise their labor. Unfortunately this arrangement exposed the Indians to the Europeans' diseases, against which they had little immunity. An epidemic in Nuevo Méjico, for instance, killed 3,000 Indians in 1640 C.E. Critics charge also that the mission system destroyed much of the Indians' native culture and turned them into an exploited and degraded labor force. This value judgment, I leave to those with more knowledge than I. However, I will say that missions and villas also did much for the Indigenous. I believe that the argument rests upon the practicality of the Spanish economic system, with its use resources, water, and land. With proper use, food became more abundant through crops and domesticated animals. With more food came healthier, growing populations. The system also introduced newer, complimentary technology necessary to support the economic system. From these the Indigenous learned and applied that knowledge to the betterment of their communities. But with all of this came tribal competitiveness for land and expanded land use. With expansion came abuse and trauma. Both led to Indigenous rebellion against the Spanish system. Indeed, there were sporadic rebellions; the most spectacular was led by an Indian named Popé in 1680 C.E.; almost 400 Españoles were killed, and the rest were temporarily driven from Santa Fé and northern Nuevo Méjico. The question is, why?
Once the government was established, priests were assigned to each pueblo. Since few exploitable resources had been found in this distant kingdom a royal subsidy supported the Franciscan missionary efforts. A basic fact was that life in a Spanish mission depended not on Española, but upon the success of that mission. Unfortunately, few were successful and able to sustain the population of the mission. Most failed due to disease. Native hostility toward the Españoles was another factor. Then there was the inevitable inner turmoil which would arise under stressful conditions. Finally, flooding took its toll.
One can imagine how many worlds the good padres found themselves balancing. There was first the religious order, the community of priests and the church hierarchy which had to be contended with. If all of this wasn't enough, the missions as the focal point of the Spanish community had to build places of worship and hold services to assure the local tribe, soldados, and new arrivals of pobladores.
Next, were the soldados who were there to protect and serve all surrounding Spanish and Native community. These had to help in the construction efforts as well as defend against hostiles. The record attests that they were too few in number and without adequate support. They had limited armaments and secure facilities from which to defend. The problem was only exacerbated by new pobladores arriving and moving beyond manageable boundaries. Further distances from the presidio meant longer a time to get help in emergencies.
Next were the members of the local tribe, with its distinct needs and social pressures of new roles and changing religious practices and norms. Their world was turned upside down with tribal tradition competing with Christianity and its social norms. Becoming Spanish, if only in practice, was not an easy task. Old ways died hard and religious practices die even harder.
The other surrounding tribes brought with them another dimension of problems. The Natives had been at war with one another for quite some time. This did not change because the Spaniards arrived. What did occur was that the Spanish inadvertently gave the local tribe leverage against their traditional Indigenous enemies. This left the Spanish in the middle of an ongoing, centuries old war. They were seen as taking sides. This led to attacks upon the missions and presidios by these angry tribes.
The Padres would first establish the mission area and construct huts or adobe buildings for those Natives that were then brought to live in the mission grounds in separate houses. Eventually the Natives were converted to Christianity and worked on allotted tasks to further the prosperity of the mission. During the establishment of a mission, those tasks consisted of building huts (houses), digging irrigation ditches, and planting crops. For example, when Mission San António de Valero was first built religious services were held in a hut.
The first buildings of San Francisco de Espada were huts made of mud, brush, and straw. Surviving the weather and exposure was of the greatest importance to the newly arrived padres. Without outside help and delivery of traditional building supplies the missions were on their own. They were dependent upon local resources for materials. Simple, rapid building techniques had to be used for housing. Later, buildings were improved and/or replaced. These were composed of adobe, and in some cases replaced with stone.
Sustainability was the issue at-hand. There was no hope of obtaining outside help, nor was it expected from the heart of Nueva España. Missions had to be self-sustaining. The population needed shelter, water, food, and clothing to support itself. Beyond these basics, the missions needed protection. Once adequate shelter was constructed there were many other needs to be addressed.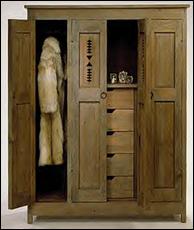 A weaving room was established for producing clothing and blankets from locally grown cotton and wool. Native homes were to be furnished with beds, chests, stones to ground grains, and an assortment of cookware. Shortages of supplies and clothing were prevalent.
One cannot downplay the issue of food shortages. Another example was the fields that were prepared and planted with corn, chili, beans, and cotton at a ranch established to support and feed those at Mission San António de Valero. Other missions cultivated sugarcane, sheep, chickens, melons, and pumpkins. It was that all important staple of corn that filled the granaries and prevented missions, soldados, and pobladores from famine. Granaries were important because sending supplies to some missions, such as those in East Tejas, took long periods of time which worsened conditions for the pobladores if crops failed or were submerged by floods.
Unfortunately, mission life was also marred by epidemics. These were brought on in part by nuisances such as flies and mosquitoes. There was also the disease-ridden water which caused its many problems. One such disease was Malaria. It became a problem for people at Presidio Nuestra Señora de Loreto de la Bahía (presidio La Bahía) at Goliad.
With all of the aforementioned difficulties, missions became the most effective method to control Spanish colonial life in Tejas. For a mission to succeed, it needed a stable, thriving, and healthy Native population. With a well-trained and contented Native population many crops could be grown, be well-tended, and the mission could remain self-sustaining. Here, I must make several points that today are considered politically incorrect.
The padres toiled with great urgency to convert and bring Spanish civilization, culture, and religion to the Natives. This being the case, they held few personal ambitions other than doing a good job for their missions and for the Church hierarchy. This close and personal involvement with the local tribe(s), tribal leaders and members, and their families made the padres the most trustworthy representatives of the Spanish government.
Part of working with the tribe was to help sustain the mission by actively participating in agricultural duties. There appears to be a modern-day misperception that the padres did little or no plowing, planting, and harvesting. The record suggests otherwise. Part of their job was to set an example of hard work, collaboration, and commitment to the good health of the mission economy and its people. There was also the need to train the Natives to become competent and capable in the use of good agricultural practices.
This also applied to other duties for mission sustainability such as cooking, washing, and mending of clothing and bedding. The padres often also acted as doctors and nurses for the Natives. In addition, they joined in the building of houses and churches. This was another area in which the padres taught the Natives. Construction techniques and the use of tools and new materials were important to the development of the overall community.
Additionally, they assisted in the tending of livestock, another important food source. The all important horses, needed to be tended to and cared for. At times horses helped work the fields by pulling plows. They provided transportation and carried or pulled cargos and materials of different types and sizes. Also, they were all important to herding of the livestock.
What must be mentioned again is the fact that befriending one native tribe could create animosity with the other surrounding tribes. From the very beginning of Spanish settlement, the Navajo and other tribes had been aggressors. Later, the Apaches followed a similar course of action. In time, the Comanches attacked Spanish missions after seeing evidence of Apaches holding friendly relations with the Españoles. Such tribal rivalries even caused the abandonment of some Spanish missions, the murder of padres, soldados, and pobladores. At one mission, the Mission San Francisco de los Tejas, native hostility became so alarming that Españoles had to remove and bury the church bell and cannon, burned the mission, and flee to safety. During the Spanish Period, the presidio was that place of safety.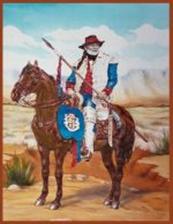 The missions, villas, and later the ranchos strongly depended upon the presidio and its soldados for protection. Presidios were designed and built to house soldados and their families. As attrition, sickness, and death took its toll on Presidio soldiers or soldados, personnel had to be replaced rather than replenished. The seat of the Virreinato of Nuevo España was 1200 miles away and took 3 to 4 years to travel from and return to. As time went on, the obvious solution was the creation and maintenance of a local militia. Eventually and gradually, the presidios were commanded by men who were previously merchants or rancheros. In some cases they joined the military to benefit their careers. To be sure, the majority became militia to protect and serve their villas. The de Riberas were such men, "Soldados de Cuera." The soldados de cuera or leather-jackets were a type of soldier who served in frontier Spanish garrisons of northern Nueva España. They served in both cavalry and infantry and were an all exclusive corps in el Imperio Español. Soldados took their name from the multi-layered deer-skin cloak worn as protection against Indian arrows. They armed themselves with short muskets, a pair of pistols, a bow and arrows, a short sword, a lance, and a bull-hide adarga (Shield). These frontier soldados were recruited from among the mestizo population, Hispanicized Indians, and freed slaves. Most of the officers were European-born, or the sons of Europeans (Creoles), whereas very few of the enlisted men had this distinction. The soldados de cuera manned the presidios that stretched from Los Adeas, Louisiana, in the East, across Tejas, Nueva España, and Arizona, to the Pacific Coast of Alta California in the West.
The militias were only citizen soldados not regular military. They were authorized to protect missions, pobladores, and to assist in the establishment of new missions and settlements. They would also aid the padres in performing daily duties in the mission and accompany the padres to recapture runaway Natives. Some Capitánes were storekeepers for the presidio and took advantage of the position by charging exorbitant prices for goods. In the missions of East Tejas and the presidio at Los Adaes, most of the soldados wore rags because they could not afford the expensive goods sold by the commandant. In these instances, the Capitán was a dictator, also forcing soldiers to toil on his land.
In spite of all these problems, successful missions emerged. In design the missions reflected Gothic, Moorish, and Romanesque architectural styles the various cultural influences brought by the Españoles. Paintings on interior walls sometimes depicted the southwestern landscape and the artistic traditions of the Indians.
The friars also brought rich furnishings for the churches they were building. There were rich priestly vestments such as chasubles, amices and albs, and churches furnishing such as chalices, paintings and statues.
Music, not the force of arms, proved to be a more persuasive means of soothing and converting the Indians of the Nuevo Mundo to Catholicism and Spanish rule. Plainchant (plainsong) was taught by the friars as an integral part of the first new mission liturgy and musicians were taught to play shawms (bassoons), military snare drums, trumpets, and violins. As early as 1630 C.E., there was a portable organ in the church at Senecu. None of these instruments survived the Pueblo Revolt of 1680 C.E.

One such mission was Mission San José in San António. A day would begin with morning worship, breakfast and work before siesta, additional work and evening worship. An irrigation system, abundant fields and a granary were signs of success. There were also many shops such as a tailor, carpenter shop and a smithy to produce extra goods and lower the mission's dependence on supply lines. Such a mission was rare and was the example all other missions strived to attain. Natives would learn skills such as carpentry and cloth making and produce enough food to help feed other neighboring missions. To accomplish these tasks the friars introduced new hammers, mallets, wedges, augers, chisels, saws, and new building techniques. Blacksmithing was one of these important new technologies. Forges were built and Indians taught to use tongs, sledges, vises, files, and punches.

Inspector José de Solís, who visited the mission in 1768 C.E., noted the productivity and cohesion of the native population where old men produced arrows for the soldados, young women spun yarn and made cloth, old women caught fish, and boys and girls attended school. Natives would also manage the ranch as mule drivers, shepherds and masons, without any external help. Padres would work with the Natives in the fields, giving them orders of what to grow and where to build irrigation ditches.

Apart from work, religious holidays and fiestas were held. Games such as horse racing, a bull fight and even a rodeo were staged for the enjoyment of the mission and a break from productivity.

In some missions, Natives chose their own government in periodic elections. In Mission San José, Natives would elect their Gobernador, governing council, overseers, judges, Capitánes and other minor officers who dealt with military concerns. Those who failed to attend a prayer or work were tried and sentenced by Native officials. In other missions, those who failed to attend an assembly or misbehaved were whipped by a Native assistant under the command of the Padres.

The frequency of religious teachings also varied among the missions. In Mission San Francisco de Espada, Natives recited the Christian Doctrine before and after work. They also received basic religious teachings twice a day and more complex religious teachings three to four times a week.

But there was hardship for the Españoles and the Native-Americans. As the years went by the region suffered greatly. A small pox epidemic swept through the Pueblos and three thousand Indians died.

The year 1640 C.E., brought continuing epidemics, killing more Indians.

In addition, natural and man-made disasters struck and Nuevo Méjico was in the middle of a drought by 1650 C.E. Those same drought conditions continued from 1665 C.E. through 1668 C.E. leaving the Indians without crops to harvest. The result was massive starvation leading to the deaths of hundreds of Indians. Dead bodies were scattered throughout the villas and near the roads. These droughts had a devastating effect on the economy of the region. Without crops to use as trade goods the Spanish economy suffered. It would take years for the economy based on trade to be re-established. It only improved following the Spanish reconquest of Nuevo Méjico.

An already angry, desperate Indian population was about to reach its limits. The Indians blamed the missionaries because the Pueblo's couldn't perform their rainmaking ceremonies. The pueblos desperate from hunger, illness, and helplessness began to think of revenge.

In 1675 C.E., the religious persecution of forty-seven medicine men caused additional stress. Among these medicine men, the Españoles hanged three, one hung himself, and forty-three were flogged and imprisoned. Tewa warriors from the North entered the apartment of Gobernador Juan Francisco Trevio demanding the release of the medicine men. The Gobernador consented to their demands because his army was away chasing the Apache.

It had taken over seventy-five years, but the Pueblo communities had finally united. The medicine man, Popé, realized that the Españoles were vulnerable and that the seeds for a violent revolt were being developed. Five years later, Popé would lead the revolt.


Until the mass whipping the various leaders of the Pueblos had no one true leader. This was due to the fact that the Pueblo communities discouraged individuals from demonstrating leadership skills. Therefore, no individual leader arose. The whipping of the medicine men from all pueblos changed this fact. Popé of the San Juan Pueblo was also flogged. Angered, he gained the alliance of the other dissatisfied Pueblos and the support of neighboring Apache tribes. Continuing abuse and persecution of the Pueblo Indians fueled the rebellion until it occurred.

The Church did what it could. In 1676 C.E., Father Francisco de Ayeta petitioned the Virrey to send more soldiers to the area. As a result, fifty armed convicts were sent as soldiers to Nuevo Méjico. He also petitioned for a fort to be built, but the Virrey referred the matter to the king. The friar was also in charge of supplying the missions with provisions from La Nueva España. In 1680 C.E., on a return trip to Nuevo Méjico with supplies needed by the missions and Santa Fé, he heard the reports of the Pueblo's Revolt.

The Pueblo Revolt of 1680 C.E. figures largely in the history of Nuevo Méjico. It transformed the long-held view that Native-Americans could be controlled and marginalized by the Españoles. Over eighty years of Spanish rule, the Pueblo Indian population of Nuevo Méjico was undergoing rapid acculturation. Native religious, political, and economic institutions underwent great change. As others in the Empire, the native peoples or Pueblo Indians under Spanish rule were required to pay tribute and work for both secular and religious officials. They were also asked to deny their religious beliefs and accept Christianity. These requirements caused increasing resentment among the Indians.

However, there were other factors that exacerbated the situation. The surrounding Navajo and Apache tribes raided the Pueblos subjecting them to constant theft, injury and death. The Españoles did their best to defeat these Native-Americans. However, they were extremely effective warriors. Famine, brought on by drought worsened the situation. Non-native diseases also took their toll.

When in 1675 C.E., Gobernador Trevino ordered three Pueblo medicine men to be executed and others severely punished, these actions became a rallying point for Indian anger and frustration. The Indian leader Popé, one of those cruelly treated by Españoles, forged a secret alliance of all the pueblos. On an appointed day, Indian warriors attacked all Spanish missions and towns, killing 21 priests and 400 pobladores. Then the Capital, Santa Fé, was besieged. Gobernador Otermin barely escaped with a band of pobladores, while the Teniente-Gobernador of Río Abajo fled south along the Camino Real with many pobladores. The two groups of beleaguered and ill-prepared refugees met at Fray Cristóbal and were given desperately needed supplies by a relief column coming north. Continuing southward, the twenty-four hundred Españoles and Indian allies finally came to exhausted rest at La Salineta. From there, the group moved to El Paso, where three new towns were established downriver from the Church of Our Lady of Guadalupe. This defeat of the Españoles by the local Indians would begin a twelve-year period of exile.

The family names listed below are part of the officially recognized colonizing expeditions by the Corona española, as listed in the original records of the journeys. During the Spanish Period (1598 C.E.-1821 C.E.) there were five waves of colonization. Though others traveled El Camino, their names are not listed since no records were kept. The surnames and rich cultural heritage brought to Nuevo Méjico by these travelers of El Camino Real have survived more than 400 years, and can still be found in the lineages of people of Hispanic origin in present day Nuevo Méjico.

Here I have taken an opportunity to include other related family names of all five waves of pobladores and soldiers who entered Nuevo Méjico during the Spanish period. Among my family lines from all five waves of Spanish entry to Nuevo Méjico are names such as Abendaño, Archuleta, Baca, Barrios, Bernal, Bustillo, Cáceres, Cadimo, Carvajal, Chávez, Cruz, Durán, Escarramad, García, Holgado, Godoy, González, Jaramillo, Lobón, Griego, Gutiérrez, Hernández, Herrera, Hinojos, Holguín, Hurtado, Jiménez, Jorge, López, Luna, Mederos, Ocanto, Losada, Lucero, Madrid, Márquez, Martín, Serrano, Monroy, Montoya, Morán, Naranjo, Pedraza, Pérez, Ramírez, del Río, Robledo, Rodríguez, Salazar, Romero, Ruíz, Tapia, Torres, Varela, Vásquez.

One of my lines the Varelas were original pobladores with this group. Later, my Ceballos (Ceballes) line intermarried with several of these families.

Abendaño By 1632 C.E. Ciudad Rodrigo, Castilla, León, España Married into López Holguín family

Capitán Cristóbal Baca Méjico City, NE Married Aoña Ana Oritz y Pacheco

1617 C.E. Portugal Greigo-Bernal families

Pérez de Bustillo Méjico City, NE

Bustos / Paz Bustillos Méjico City, NE

Ruíz Cáceres Isle of La Palma, Islas Canarias

Cadimo Salaícez de los Gallegos, Galicia, España

Carvajal Victoria, Ayotepe, NE

Don Pedro Gómes Durán y Chávez Valverde de la Extremadura Married Isabel de Bohórquez

Otero (branch of the Durán y Chávez/ family) 1759 C.E. de la Peña 1783 C.E. Méjico City, NE

Cruz Barcelona, Cataluña

de la Cruz Sombrerete, NG

Cruz San Luís Potosí, NE

Alvaro García Holgado Unknown Married Juana de los Reyes

García de Noriega 1660 C.E. Zacatecas, NG

García Jurado Méjico City, NE

García de la Riva Méjico City, NE

García de la Mora 1735 C.E. Villa de Pozuelo de Almargo,

Lucero de Godoy 1616 C.E. Méjico City, NE

González Lobón/González Bas Married into Carvajal

Jaramillo Negrete Méjico City, NE

Gutiérrez García 1755 C.E. Aragón, España

Juan de Herrera Méjico City, NE, Married Ana López del Castillo

Hinojos Cartaya, Andalucía, España

Juan López Holguín/Olguín y Villasana Fuente de Ovejuna, Extremadura, España Married to Catalina de Villanueva

López de Ocanto Méjico City, NE

López 1680 C.E.

López de Castillo 1628 C.E. Married into Archuleta and

Griego families

López de García 1638 C.E.

López Sombrano 1642 C.E. San Miguel, Culiacán, NG

López Gallardo Soldier Querétaro, NE

Márquez Sanlúcar de Barrameda, Andalucía, España

Márquez de Ayala Celaya, NE

Martín Serrano/Martínez Zacatecas, NG

Martín Barba

Sánchez de Monroy Méjico City, NE

Bartolemé de Montoya Cantillana, Sevilla, España Married to Doña María de Zamora y Abarca.

Morán Mora del Toro, España

Naranjo 1600 C.E.-1643 C.E.

Pérez de Bustillo Méjico City, NE

Pérez Granillo 1617 C.E. NG

1610 C.E. Gaspar Pérez de Villagrá (1555 C.E.-1620 C.E.) was born in Puebla de Los Ángeles, Nueva España

Ramírez de Salazar 1626 C.E.

Ramírez Zacatecas, NG

One de Rivera/de Ribera served with de Oñate. It was Pedro de Rivera, Native of the city of Zacatecas, of medium stature, scanty black beard, 19 years of age. He was the son of Francisco Miguel de Rivera, with complete armor for himself and horse.

Robledo Maqueda, Castilla, La Mancha, España

Rodríguez 1642 C.E. (surname passed on to Nuevo Méjico families that came later)

Rodríguez Santa María la Real de Nueva, Castilla, León, España

Rodríguez Military Drummer Guinea, Africa. Came to El Paso del Norte by 1689 C.E.

Salazar Hachero 1625 C.E.

Sedillo de Salazar Sombrerete, NG

Romero Corral de Almaguer, Castilla, La Mancha, España

Romero Cruz Soldier Méjico City, NE

Tapia 1607 C.E.

Torres 1619 C.E.

Varela/Varlea/Jamarillo Compostela, Galicia, España

Vásquez de Lara Soldier Villa de los Lagos, NG


The family associations are taken from the following lists of information related to Españos entering Nuevo Méjico during the Spanish Period.

Wave One 1598 – Expedition Led by Juan de Oñate.


800 Españoles and Europeans, some Mexican Indians, and Blacks born either in the Iberian Peninsula or in the La Nueva Mundo.


Additional Pobladores 1601 C.E.-1680 C.E.


Single Men who married the Daughters of the First and Second Waves

Earliest Known

Wave Two 1600 – Expedition Led by Two of de Oñate's Finest Capitánes (unidentified)


65 Españoles and their Servants.

Wave Three 1693 C.E.


Approximately 800 People from 70 Families, these also included Widows, Orphans and Servants.


Some of the families that had fled during the Pueblo Revolt to El Paso del Norte returned in this Wave.

Wave Four 1694 C.E.-Expedition Led by Capitán Cristóbal Velasco and Fransico Farfán


60 Families, Legally Married, and of Good Character.

Fifth Wave 1695 C.E.-Expedition Led by Cápitan Juan Páez Hurtado


Soldiers, Pobladores and Others 1692 C.E.-1696 C.E.


No Information on who led the Colonization efforts and the number of people who came


98 People Comprised of 25 Families and 21 Individuals.

Over the many years the Españoles learned the Native-American (Pueblo and Non-Pueblo Indians) languages in order to communicate. The term "Pueblo" refers to a group of people who share a common culture that have a similar lifestyle. These were farmers. The Españoles grouped these peoples into one and called them "Pueblos" which means "Townsmen". The main linguistic families existing in Nuevo Méjico were the Keresan, Zunian, Shoshonean, and Tanoan. The Native-Americans learned Spanish, but continued the use of their native languages.

These Native-Americans had well-established societies, indigenous religious practices, and a strong community life. Doubtless, the Españoles negatively impacted their society and cultures with the introduction of European culture, religion, and the disruption of the community norms. The Pueblos had no single leader. Dual chieftainship meant that there were two chiefs with equal authority. The Tewa had a chief for the summer and one for the winter season. Pueblo leadership would also be changed by the Españoles.

A "kiva" is the Pueblo Indians' ceremonial chamber which also served as lodging for visitors. The Spanish priests were suspicious of the use of the Kiva, as they felt this led to worship of other gods.

The Pueblo Indians at the time of the first European contact was a well established Pueblo culture population between 40,000 to 50,000. Disease would decimate this large population as would the change to farming and ranching methods and locations.

Only a few of the original buildings are left including the one at Taos, but the people are still referred to as "Pueblos." These walled habitations made of adobe were large and complex. However, with the changes to Pueblo society, relocations, and other factors the old buildings were not maintained.

Native-American agriculture and animal domestication at the time of the Spanish's first arrival in Nuevo Méjico, included domesticated dogs and turkeys maintained by the Pueblo Indians. This would change with the introduction of the Viejo Mundo livestock such as cows, pigs, and sheep.

One might say that the clash of two cultures was inevitable. Although most historical accounts of pre-Pueblo Revolt Nuevo Méjico were negative, Franciscans Gerónimo Zárate Salmerón and Alonso de Benevides wrote optimistically concerning the area. Also, in the story of María de Jesús de Ágreda, or the Woman in Blue, events of the time are portrayed as better than some of the negative descriptions which were written about the same period.

The next villa to be founded after Santa Fé was "La Villa Nueva de Santa Cruz de la Cañada de Españoles-Mexicanos del Rey Nuestro Señor Carlos Segundo" in 1695 C.E. The expansion by Españoles into new villas would continue with mixed results.

With the arrival of that fifth wave of Españoles in 1695 C.E., the expedition led by Cápitan Juan Páez Hurtado brings to a close this chapter. Nuevo Méjico was by then almost one hundred years old and the Españoles were there to stay. The Padres had built their missions and Catholicism reigned supreme. The soldados and their presidios had become institutions of safety, security, and protection across the Southwest. The pobladores had their Villas situated along the banks of rivers, streams, tributaries providing the water that would give the region life by aiding in the growth of crops and animals necessary to feed the populations of Natives and Españoles. The ranchos and haciendas dotted the landscape. The Natives were by then a part of Nuevo España. With the Pueblo Revolt behind them, the Españoles, and in particular my de Riberas, looked forward to prosperous new life under the bright, plentiful sun of Nuevo Méjico.

11/24/2015 09:43 AM